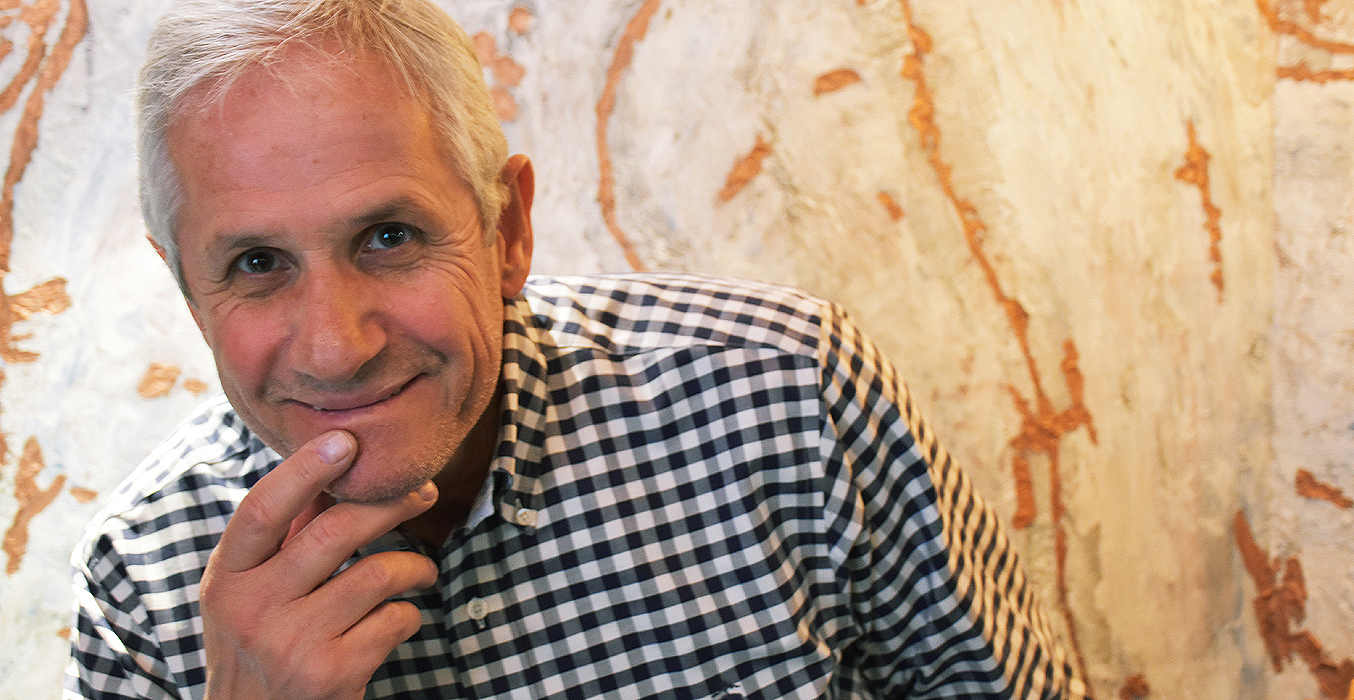 Amar Masri


Image is Everything!
The Owner of Image Cars, Inc Insists That Being Good Isn't Good Enough
Amar Masri describes Image Cars of Fort Wayne, Indiana as a small family business that sells extremely high quality, pre-owned vehicles with a focus on imports. According to Masri, Image Cars was started in 1996 in the Summit City only about half a mile from where it is located today. "When I opened the business my goal was to focus on the quality of the vehicles that we sell and the satisfaction that our customers receive." says Amar, who is not only the founder but also the owner and president of the company today.

IMAGE IS EVERYTHING
"For us image is vital to everything that we do." Amar states with a serious voice, "We even incorporated a chess piece into our logo. We did that to signify something presentable, something credible, something strong. This is not only a symbol that reflects our beliefs but it is also a symbol that reflects our vehicles. Our image has got to be about meeting a high expectation that our customers have of us."
"My attitude was to do everything the opposite of the way that this guy was doing it. And that's exactly what I did."
Amar explained how he got started in the auto business but made light of the story. "Several years ago I was an investor in a car dealership. I had invested money to help the guy who happened to be struggling at the time. Unfortunately it seemed to me that the owner of this business just didn't seem to be doing things properly. In fact, I disagreed with just about everything that the guy was doing. After watching him for a while I thought to myself, I can do this and probably make a good living if I do it different than what he is doing. Within a short period of time I opened my own dealership. My attitude was to do everything the opposite of the way that this guy was doing it. And that's exactly what I did."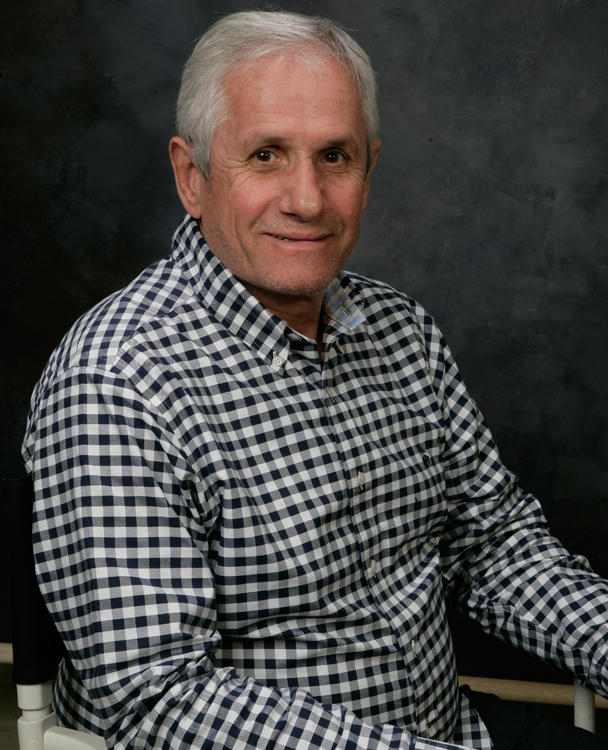 SUCCESS... OR NOT?
We asked how certain Amar was that he would be successful in the car business and without hesitation he said, "Look, I'm not a car guy. I'm a chemist by trade. But I'm smart enough to know that if you gouge customers, if you lie to them, if you sell them a car that's going to break down in a week, you're not going to be very successful very long." We posed a lot of questions to Mr. Masri but one we felt was of particular interest.' How did you finally figure the car business out?' Amar's answer, "I'm still doing that."
How did you finally figure the car business out? Amar's answer, "I'm still doing that."
Masri, lived in Boston where he attended Boston University from 1976 through 1979. In 1980 he moved to Fort Wayne. When he speaks of his experience and what he has learned since he moved to the Midwest he says it has been a good experience for him. "I like Fort Wayne and the surrounding area. It has been a good place to raise my children, a good place for my family. It has also been a very good place to have a business. For me this experience has been wonderful. I have learned a lot about what to do and most importantly, what not to do in the car business."
Amar also spoke about how his experience has helped him to do things that set his dealership apart from others. "You must set yourself apart from everyone else one way or another. The question is how to do it. For me it really came down to using not only what I had learned here but also to common sense. Actually a lot of it is common sense." He became very matter of fact when he spoke of what he believes are his competitive advantages. "First, always treat every customer with the respect that they deserve. That not only makes them feel good but it also helps to help protect and build your reputation. Second is very simple, do what is right and always be honest. As simple as this seems you find out that this philosophy makes all of the difference."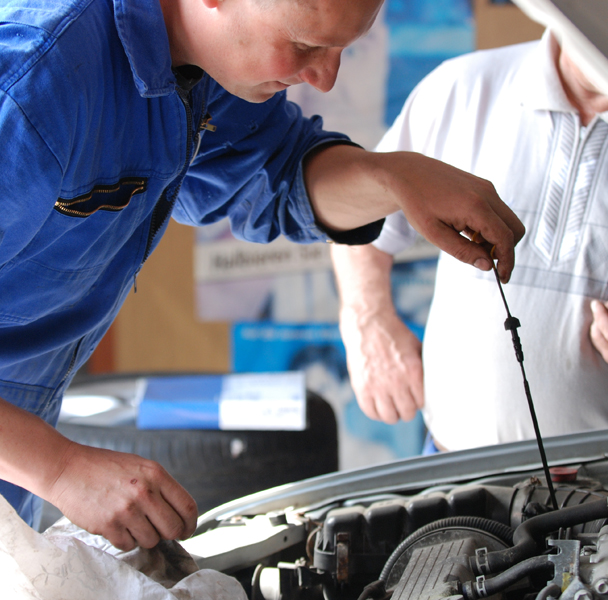 THE LITTLE THINGS MEAN EVERYTHING
So what kind of things does Masri do that his customers immediately recognize? Amar explained as he went in to a little more depth. "I believe that our customers recognize many things that we do in a relatively short period of time, some things take longer to realize some they see right away. In my opinion we do a couple of things better than most dealers. At least our customers tell us that. One thing we will always service the car after the customer purchases it. We stand behind it, always. If there is a problem our customers have no concern calling us or stopping in and telling us because they know we are going to take care of it to the very best we can. Our customers know us and expect that from us. Second, we over deliver on everything we sell." He justified his belief this way, "My name is in the phone book. I want it there for my customers to find me. If there is ever something wrong with a car that I sold you, call me. I stand behind that. I always have. I don't hide or avoid you. I want you to tell me what the issue is. Look, it's very simple, you don't want someone to be able to find your number if you've done wrong by them."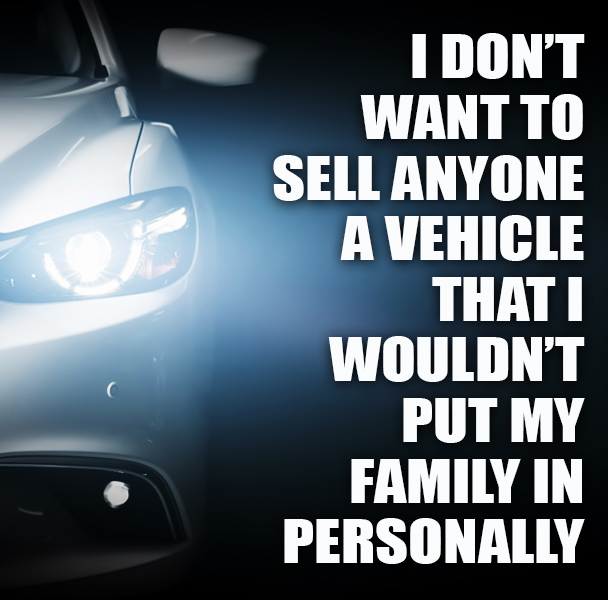 KNOW YOUR AUDIENCE
If you go to Image looking for a vehicle for yourself you should expect to pay anywhere between $4,000 and $20,000 for a pre-owned vehicle from the company. According to Masri, every single vehicle they sell is reconditioned and serviced. And they seem to have a good handle on who their target audience is based on the type of vehicles they sale. "We know who our buyers are likely to be because we know what we sell. We want customers who appreciate the quality of the cars we sell. Our goal is to ensure that our vehicles are not only safe and run properly but that they are beautiful as well." Amar continued, "I always want my customers to feel good when they leave our business, just like they have the 20 years that we have been in business. I want them to feel like they are part of my family. In fact, I don't want to sell anyone a vehicle that I wouldn't put my family in personally."
When asked what was his all-time favorite car that he has sold over the years he laughingly stated "The one we made the most profit on."
He continued by reiterating his commitment to all of his customers and made note by stating "Every car is important because each one belongs to a customer… and every customer is important to me."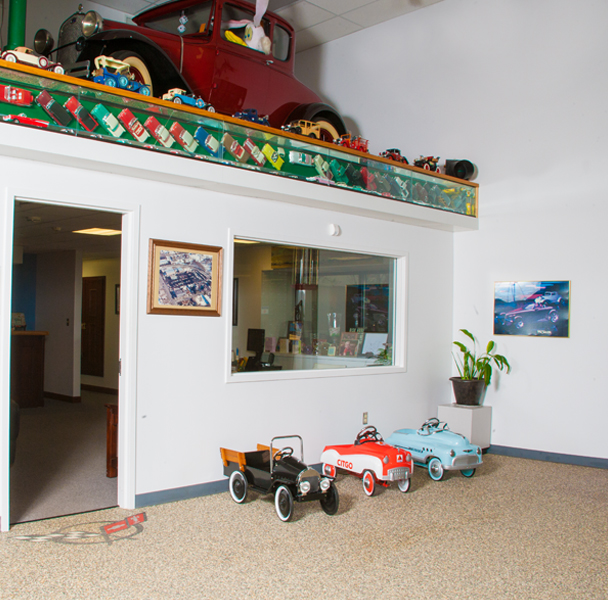 KEEPING THE DOORS OF COMMUNICATION OPEN
While Amar sells some cars out of state and even out of the country he claims that he favors doing his business locally. "I like the local company. I like to support them and to spend my money with them. That's one reason why I buy my cars at GMAA. I like the way they do business. I especially like the way Karen (referring to GMAA's president) does business. I go to her auction and Karen's door is always open. I like that. It makes me feel like she has nothing to hide. I respect that and in fact I don't even have a door on my office, believe it or not. My belief is when you close doors you create barriers between people. I don't want barriers between me and my employees. I don't want barriers between me and my customers. I want my customers to be able to walk in the door and know whether I'm there or not. I want them to know that I'm accessible. We are not Cars.com or some other large company like that. We want to separate ourselves from them. I want my customers to know that they can talk to me.
"I don't even have a door on my office, believe it or not. My belief is when you close doors you create barriers between people. I don't want barriers between me and my employees. I don't want barriers between me and my customers."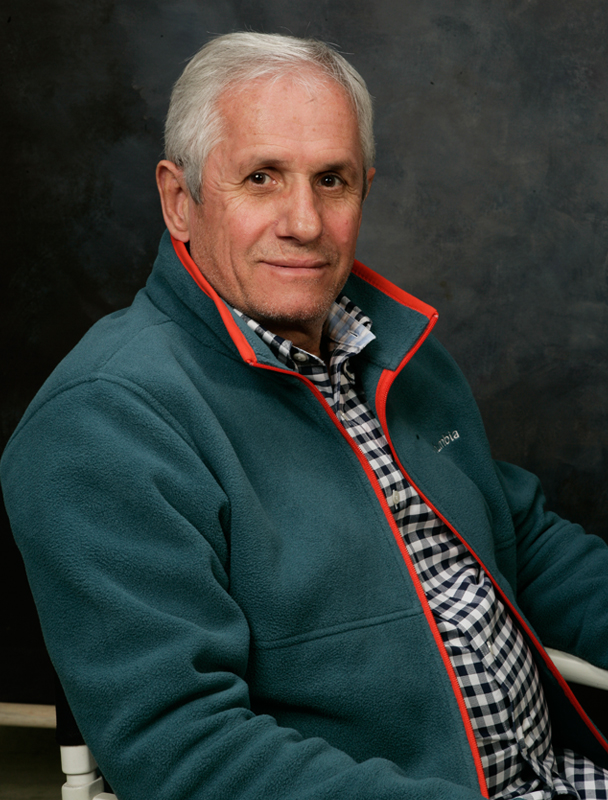 CONSISTENCY PAYS
As Amar continues his journey he would like to expand his company. He doesn't really have an interest in opening another location in the near future but says he is very serious about expanding the current location. Presently Image Cars sells approximately 65 cars a month. Amar claims his audience ranges widely geographically speaking. "At Image we target people who are looking for a clean, safe, dependable vehicle. This obviously encompasses a lot of people and they could be located anywhere. We have sold cars to people from Seattle, Washington and even Jordan and North Africa. If they are looking for a quality car at a very fair price they can get it from us no matter where they are located."
When the sun sets this evening Amar Masri says that his song will remain the same. The same as it was yesterday, the same as it was when he first opened the doors of his company. "We are only interested in those one on one sales, from our family to yours. That's the way we've always done it and that's the way we intend to keep doing it."
Needless to say, for Amar Masri, image isn't just important… image is everything!