To Register or Create an Account please follow the directions below:
HOW TO
REGISTER or Create An Account
Step by step instructions for registering on the GMAA Website and Bidding Online
1. Find & Click REGISTER/LOGIN in the Main Navigation or on the HOW TO REGISTER Section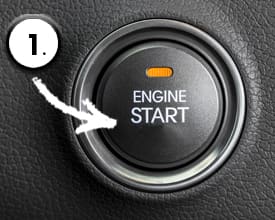 OR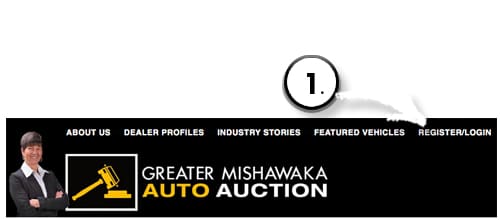 2. Click CREATE AN ACCOUNT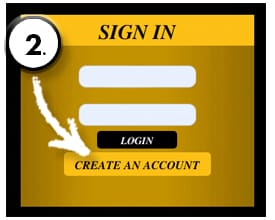 3. Enter your email address and click CONTINUE

4. On the left select CONTINUE under dealer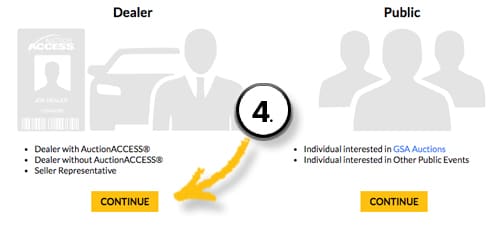 5. Input your personal information and PLEASE include a cell/mobile #.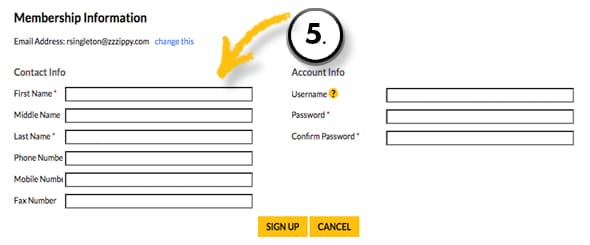 6. Pick a username and password then click SIGN UP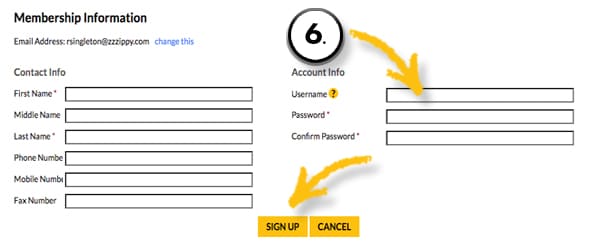 7. A validation email will be sent to the email address you provided. Click GOT IT


8. Go to your email inbox and look for an email from GMAA.

Click the blue link that says Click here to validate your email address with Greater Mishawaka Auto Auction
9. You will be redirected back to the GMAA Website and your email will be validated. Click ACCEPT at the bottom of page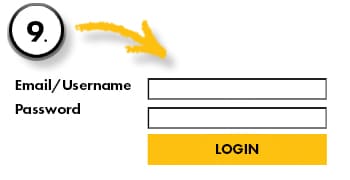 10. Once again click ACCEPT at the bottom of the page
11. Input the last 4 of your SS# and click SAVE (If you have an Auction Access # click YES)


12. Enter your Auction Access # and click CHECK WITH AUCTION ACCESS (If you do not have an Auction Access # click NO and contact GMAA about acquiring an auction access #)
13. Click YES if you are already registered with GMAA
14. Input your dealer name and click ATTEMPT HANDSHAKE
15. A red box pops up to verify your dealer name. Click YES
Once these steps are complete contact GMAA to verify the Handshake is complete. Congratulations!
Bidding

online through EDGE PIPELINE
1. Once you are registered with GMAA and have a handshake click EDGE PIPELINE on the top right.
2. Enter the same username/email address and password that you used for the GMAA website
3. Click SIGN IN
4. First time logging in... scroll to the bottom and click CANCEL
5. Scroll down and find In-Lane Auctions
6. You should see a daily calendar of every independent auction that uses Edge Pipeline for online bidding
7. If it is Wednesday scroll down to Greater Mishawaka Auto Auction and click ATTEND.
8. You will be given a Bidder Badge
9. A separate window opens that gives you all the information neccessary to bid on vehicles
Photos, VIN, bar code, video and audio from the auction block, current floor price and the yellow bid button are all available from the bidding screen
If you have any issues getting registered or bidding online please call GMAA at 574.256.5625 and ask for Mike Rice in Dealer Registration