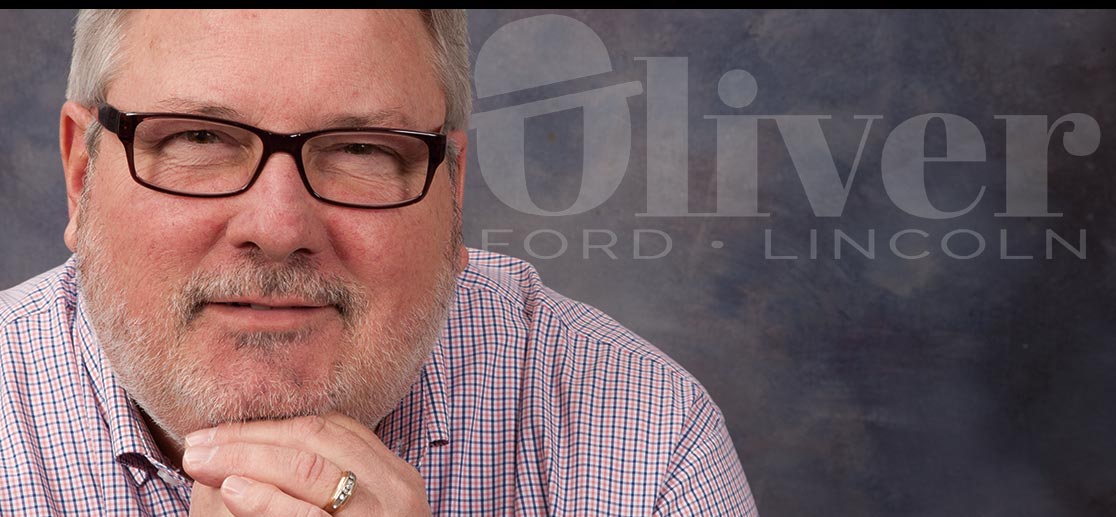 Bob Ruth


Oliver Ford-Lincoln Plymouth, Indiana
Keeping It Going!
by NIKKI ROBERT SINGLETON
"Okay, so you used to be Greater Mishawaka Auto Auctions' direct competition and rival during the time period that you worked for Wolfe's Auto Auction, is this correct?"
"Well, no. We were competitors, yes, but we were never rivals. It was a friendly thing more than anything. Strictly business."
Bob Ruth, former General Manager of Wolfe's Auto Auction in South Bend, Indiana and now a great customer of GMAA, shared with us, not only the journey through his professional life but all aspects of his time, including his family, personal trials and some of his daily values and morals.
The year was 1984 when Bob and Lisa tied the knot, promising their love to each other until death would part them. It wasn't but one year later when the couple's first child, Bobby, was born, who is now 34 years old. The excitement of their marriage was vividly evident to everyone around them and so was the exhilaration of becoming new parents. Holding on to every moment that they could and cherishing memories as especially close to their hearts as possible, Lisa and Bob decided that they were ready for another child; and with Bobby now five years old, they agreed that this was the perfect time to do so. The Ruth family then anxiously welcomed Austin into the world with an abundance of joy.
Of course, inevitably, the years rolled past as they continued to store these mental souvenirs in their hearts but, as we all know, not all of our time can be perfectly happy-go-lucky. As the clock ticked onwards, Bob's wife, Lisa, discovered that she was soon to be tested with a great trial in her life as she was diagnosed with uterine cancer. After losing his sister to breast cancer quite some time before, Bob knew that this was not going to be an easy, nor a quick, fight.
"Losing my sister was the worst thing to ever happen to me", Ruth states. "Of course, being so young, you really don't know how to properly handle something like that. Well, I suppose at any age I wouldn't have known, afterall, it was my sister. Shirley fought so hard and for so long, but after awhile she ended up losing her life to this horribly demonized disease."
"I knew that I had to lead the rest of us and the only way to do so was to get up, put both feet on the floor and just go."
Bob's voice seemed to almost trickle off as if he was inwardly traveling back to this time in his life that he so despised. But as he ventured back to the thought of his wife and her victory over cancer, he regained his composure and regrouped his thoughts. "My parents both died before I was 30, making me the oldest in the family. I knew that I had to lead the rest of us and the only way to do so was to get up, put both feet on the floor and just go." And go he did.
Years had gone by in Ruth's life, most of them fantastic ones, some of them troublesome, and he knew that he wanted more out of life than something just mediocre. Yes, he had a great family and a loving wife but he also had the drive to submerge himself into the auto industry. He jumped around for a bit, as some of us do, before finally finding his calling with Oliver Ford in 2016. Although he spent many years working his way up in the business, doing all that he could to earn the respect of the people around him in the industry, Bob is very thankful for his Manager of Sales position with Oliver.
Not only is Bob delighted to be a family man but he is proud to be a man of business, too; someone who appreciates the people around him and the work that needs to be done. He is passionate in the fact that he knows that he works for a company with one of the finest reputations around and, as he says, "Oliver Ford has a name that is second to none in this community- it has always been that way". Ruth is sure that he will spend many years at the dealership with Jack and John Oliver as he thoroughly enjoys what he does and the people that he does works with.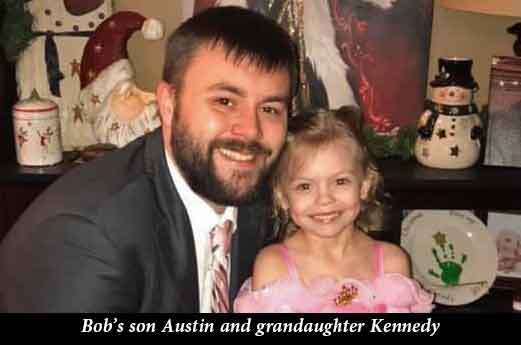 In fact, he is so close with his second family at the auto store that he actually loves to bring his four year old granddaughter, Kennedy, to work and share her bright smile with his coworkers. "Kennedy will instantly light up ay room and the people at the dealership just love her. She may only be four but she knows everyone's names, she'll visit with them, make them laugh … it is truly the cutest darn thing!"
From his marriage to his children, his change in companies to his personal job opportunity of a lifetime, Bob Ruth has lived a truly satisfying life. Even through life's trials and tribulations, he has still always found a way to look up, put one foot in front of the other and keep on going. He prides himself on the fact that he has lived with no regrets and will continue to do so until the day that he leaves this Earth, still with that same smile on his face.