Cassie Shaffer
Affordable Auto Rental & Sales
Gambling Is Easier When You Hold All Of The Cards!
Cassie Shaffer Builds on the Legacy Started by Her Father Over 3 Decades Ago. Focusing on Growth Through Competitive Pricing, Fairness and Looking Out For Each Customer's Best Interest.
Speaking with Richard Shaffer and his daughter Cassie, you quickly recognize the commonalities in personality, attitude and common sense. Both are very personable, yet confident, both savvy, yet witty and both very grounded with a very down-to-earth demeanor.
Richard is the founder of Affordable Auto Rental & Sales. He began the company back in 1982 after losing his position with a large national corporation. "I lost my job when I got sideways with a vice president of the firm. I was working as an executive for the company and in charge of about 100 stores at the time," Shaffer said as he reflected back about four decades ago. "After I lost my job, I attempted several things as a career; I sold computers for a little while… didn't like it so I tried real estate. I really didn't like that too well either, so again I began keeping my eyes open for other opportunities. Then one day when I was out west I saw an article in a magazine about a company called Rent-A-Wreck. I thought: hmmm, I like cars and I was renting cars all the time for my business. This sounds like something I could do and that I might really enjoy. So before too long I started Affordable."
So Richard opened his first location on the east side of South Bend across from the once popular Playland Park, a local entertainment center at the time. He began to figure out his niche when one day he had a unique experience. "I wanted to sell my car and decided to try to get $400 for it. But before long this guy comes along and says, 'I'll give you $500 if you take $50 a week'. I thought heck yes and took the deal. This put me on a path that would soon be the staple for my company," Richard related. "At that time, most of the 'buy here, pay here' car guys would try to get a deposit on a car that would cover their costs, anything else was pure profit." Richard decided, "I'll take a little risk by offering a smaller payment and see if that works." The rest, as they say, is history.
Before too long, Shaffer outgrew his first facility and felt the need to move forward. "We needed a larger repair facility.", he stated, reflecting on those days. "We needed a much larger building for cleaning and repairing rental cars so after about six months we moved to the Roseland location."
After a while, and a fair amount of success, Richard decided to partner with his brother Robert and open a second location. "Bob and I made the decision to work together and we opened another shop, this one in Mishawaka, and we have had a great partnership since that day." As testament, not only have the first two locations been successful, but Shaffer has opened two more locations since then. Today, Affordable has two operations in South Bend, one in Elkhart and one in Mishawaka.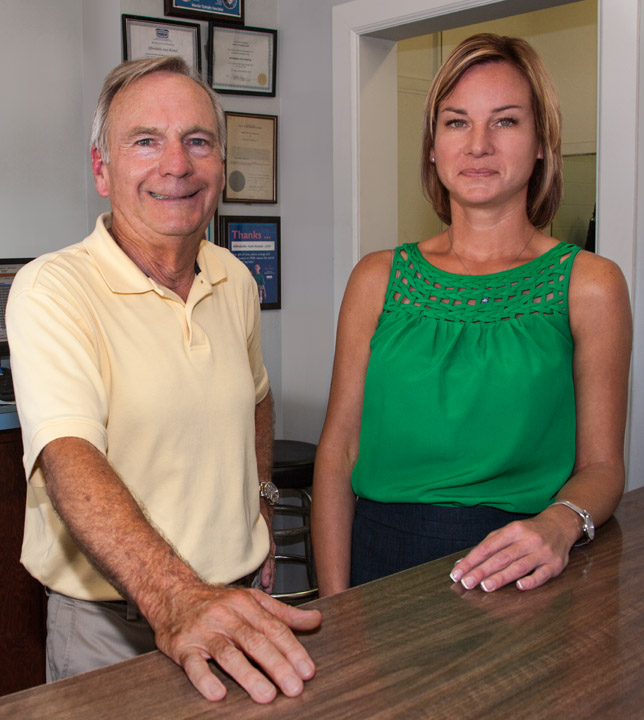 As time went on, Richard began to have his youngest daughter, Cassie, come in and help out. She would clean cars and do odds and ends around the lot when she was 15 or 16. Cassie remembers those days. "I still recall walking around the car lot when I was a kid, doing things here and there to help out my dad. It was a good experience and I learned a ton about the business simply by being around it. As I got older, I would come in and screw up all the paperwork for the managers… they loved that," she said laughing. "I also remember always having a different car. Unlike most families who would ask 'where did we park the car?' we'd come out of the movies and would ask what car did we drive?"
Cassie continued to work at Affordable learning the ropes little by little until she took the reins in 2015 when Richard retired. However, she says her primary job is being a mom to her three boys. When that responsibility needs tending to, Richard will still cover for her.
When you ask Richard if Cassie has what it takes to steer the business into the future, he chuckles and says, "Cassie is intelligent, experienced in the business and very talented; and on top of that, she's beautiful. She does a fantastic job with Affordable. She is really good at picking out cars at auctions and interacts with people, both staff and customers, very, very well. Being beautiful, intelligent and talented is a real blessing, but I would love her even if she did not possess all of those qualities. She's a great person."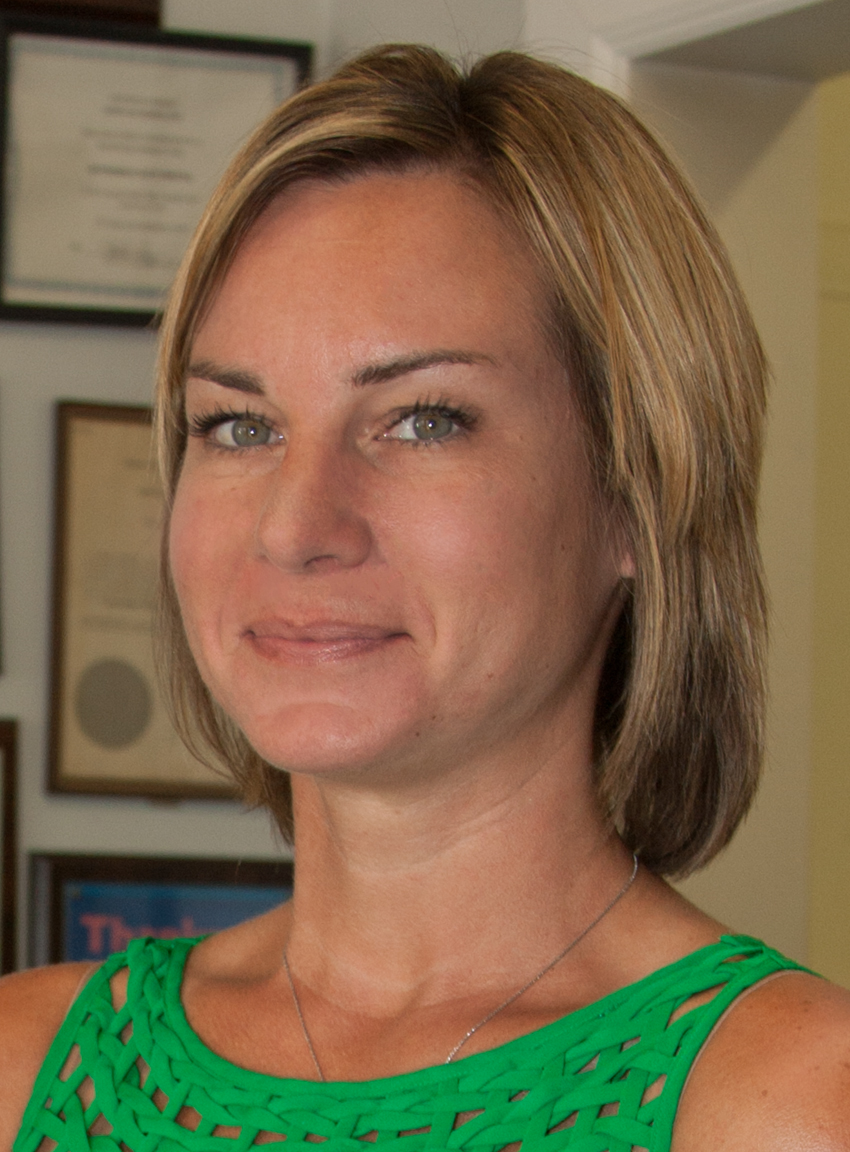 Cassie was born in Missouri while her father was still in the corporate world. Her family moved to Michiana when she was about five, she was raised in Granger and went to Penn High School. After high school she attended Purdue and then graduated from IU. At not quite 40 years of age, Cassie is playing hardball in a male dominated industry. When it comes to competing in this business, Cassie says, "I enjoy it immensely and that's probably why I do pretty good in it. I have always been more interested in male things than female things – math, science, robotics, engineering… I just like those things. However, I love taking care of my sons. They are so much fun and I love spending time with them. However, I have always enjoyed the business. I like the growth, I like to be instrumental in the growth, so for me, this made a lot of sense.
When it comes to growth, Cassie says, "I like where we are geographically. It's a good coverage area for us and right now we are doing about as much business as we can at our present level. For me, keeping things as good as they are right now is one my main goals." According to the younger Shaffer, if she could make one change in her business it would be to grow in the technology area. "I want to streamline some of our processes to make us more efficient."
When asked what she would do if she could do anything else besides what she is doing now, Cassie says, "I would like to travel more and take my children to other places, especially warm places when it gets cold here". When not selling cars you will find her reading books (she's an avid reader), walking (she gave up running a few years ago) and playing cards. "I'm a very good euchre player," she says in a challenging manner. (Maybe I'm chicken, but I didn't take her up on it.) "However, my three boys take up a lot of my spare time. I'm blessed that I have a very flexible schedule."
Affordable purchases quite a few cars at auction each year. When asked about her take on buying cars from Greater Mishawaka Auto Auction, both Cassie and Richard had a very similar position. "We were buying from GMAA before it was GMAA," Richard stated. "There are reasons we are still buying from them."
Cassie says it's about the relationship and the way they have always treated us. "If there is ever an issue with GMAA, they take care of it… although, we've really not had many issues that I can recall. GMAA is a very buyer-friendly auction. I feel like the auctioneers and the staff are very helpful. They sincerely look out for the dealers and that's important to me because that's the way we do business." (Thanks Cassie… we appreciate those kind words!)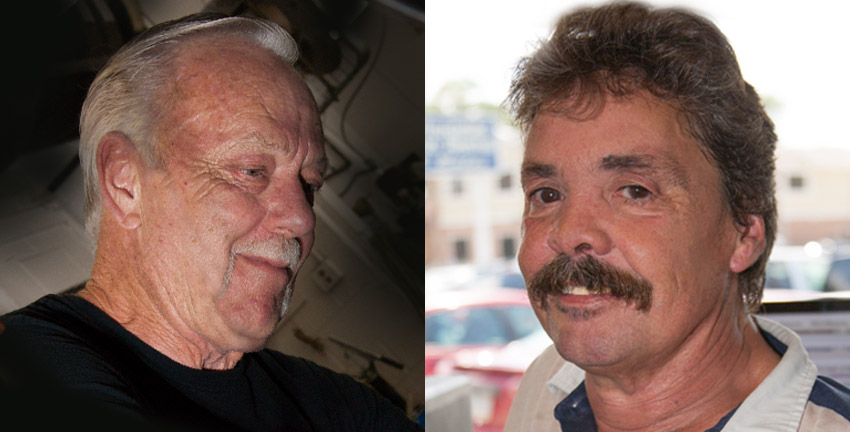 When asked what makes the company unique in the industry, both Shaffers say it is the relationship between the Affordable team and their customers. "Some of our staff have worked here for as long as I can remember," Cassie said. "We have a couple people that have been here over 30 years. That really sets the tone for us, particularly since we get a lot of return business; and in some cases we get everyone in the family to come back to us. We really do try to give people a better deal. Our 'Buy Here Pay Here' concept works, and most importantly, because we always keep one thing in mind: we want to help people be successful in making their payments. If we do that, it's a win - win."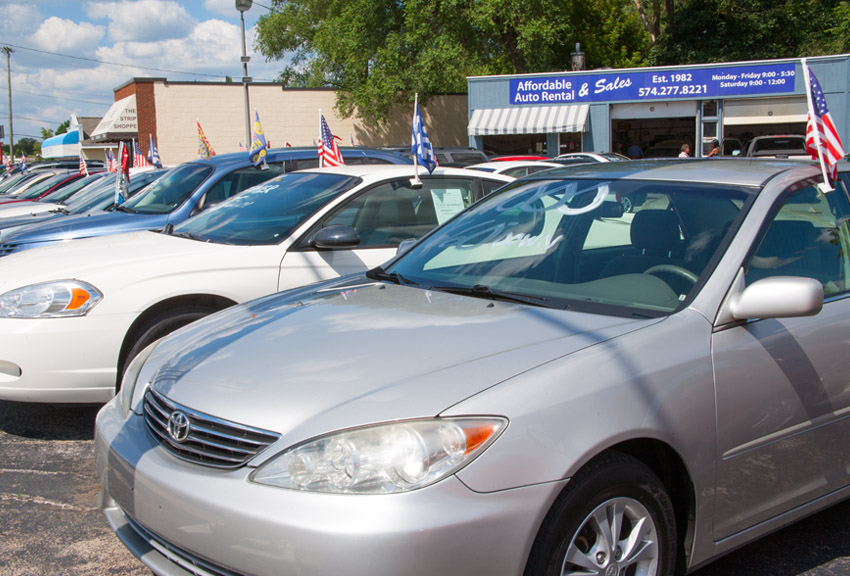 So what's in store for Cassie and Affordable? Expect to see Cassie continue her father's legacy over the next several years. Like her dad says, she certainly has the smarts, the talent and the attitude. No doubt Cassie will keep the Affordable Tradition rolling for many years to come!