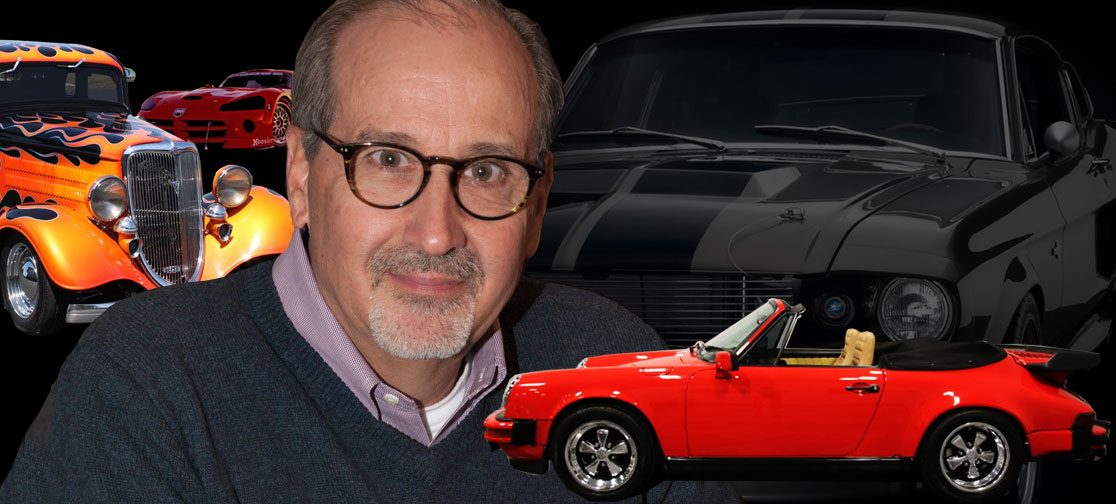 Dan Spoor, Spoor's Auto Sales


A Man With A Passion For Cars
LaPorte's Dan Spoor of Spoor's Auto Sales May Very Well Be the Poster Child
When it Comes to Excitement & Devotion for Excellence in Automobiles
BY RICK SINGLETON
Spoor's Auto Sales has been located in LaPorte, Indiana in the same exact spot for over 40 years now. Dan Spoor owns and operates the store today, something he has been doing for a long, long time. But what makes this guy different is his absolute passion for the used car business; and his love for cars in general. Dan's father, Don (who started the business) coined the area as "the Action Corner" because that particular corner has been so heavily trafficked for so many years; as well the family feels they've created some real excitement on that corner over time.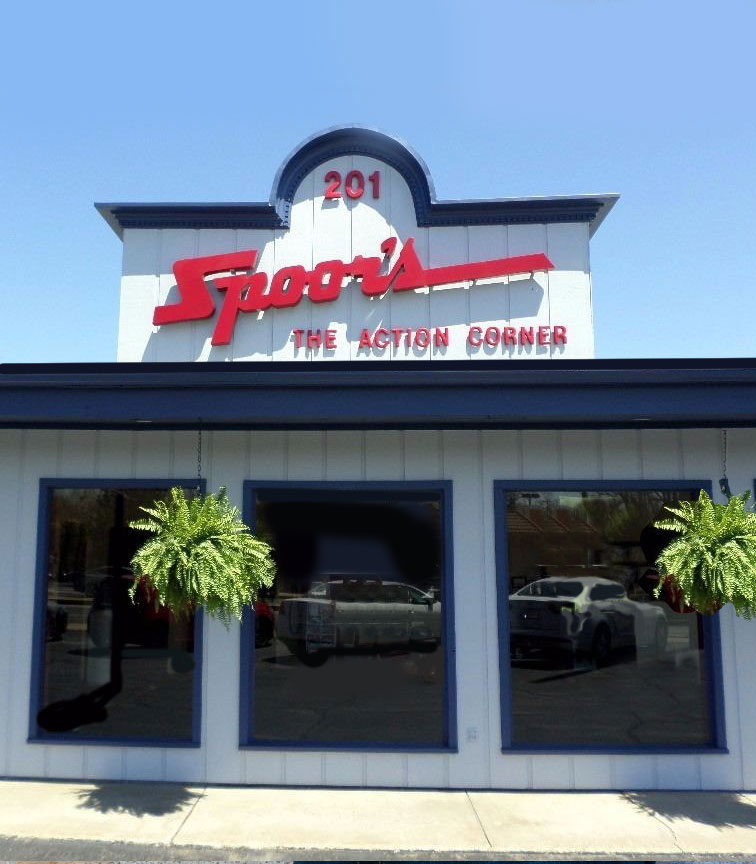 Many years ago Don was a general manager at a local Ford dealership. As he ran the dealership he watched the piece of property grow, which earned more and more of his interest until he couldn't let go. Finally in 1975, Don decided to make a big move and purchase the property so he could put out his own shingle. A couple of months later, Dan quit his job and went to work for his father. He began by detailing cars four days a week, but when Friday came along he tagged along with dad to the auto auction where he learned many aspects of the business.
At that point in time the company also remained open 3 nights a week until 9pm. On Saturdays and evenings, Dan would take the opportunity to go home, grab dinner, get cleaned up and change clothes; and head right back to the dealership to sell (or learn that side of the business as he says today). "I was constantly keeping busy back then but I loved the challenge."
Dan would take his car to the local self-serve, high-pressure, car wash early every single morning before he went to school just so he would have the cleanest car in the high school parking lot.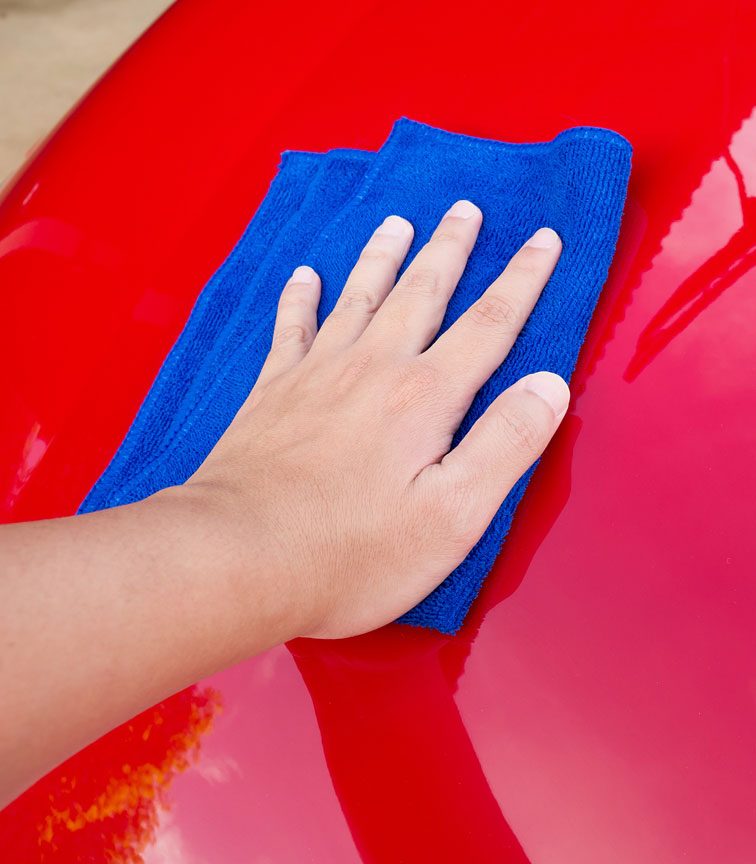 It was during that time that Dan learned all about cars, mostly while he was detailing them. He learned to recognize what exactly had to be done to make a vehicle more 'sellable'. He also developed self-imposed standards for the cars he worked on very early on. These standards would eventually become part of his essence. Eventually, Dan would take his car to the local self-serve, high-pressure, car wash early every morning before he went to school just so he would have the cleanest car in the high school parking lot. He became determined to learn everything he could about making cars look their best and making them mechanically sound as he continued to work for his father for over a decade.
Eventually, Dan began to run the business as Don had the luxury of coming and going as he wanted. This went on for several years until, finally, in 1987, Dan acquired the business from his father. "Believe me, he didn't give it to me," Dan stated emphatically, "and I wouldn't have wanted him to. If any of my four children someday become interested in the business, I'll do it the same exact way we did it."
Believe me, he didn't give it to me and I wouldn't have wanted him to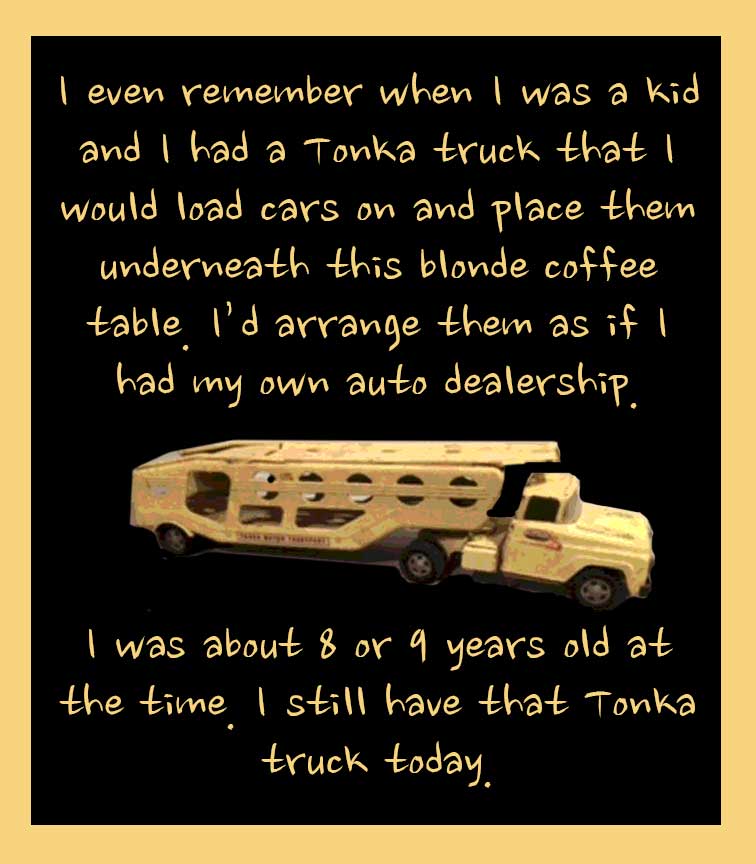 Dan claims that the auto business is in his DNA. "My grandfather owned Spoor's Auto & Radiator Shop in Knox (Indiana) many, many years ago. That makes me third generation in the auto business. My father started in the car business in 1957. My entire life has revolved around cars in one way or another." Dan reflected on his childhood memories related to the industry. I even remember when I was a kid and I had a Tonka truck that I would load with cars and place them underneath this blonde coffee table. I'd arrange them as if I had my own auto dealership. I was about 8 or 9 years old at the time. I still have that Tonka truck today." He added, "To be honest I really can't think of anything that I'd rather do than be involved in the car business. To me it's a blast!"
When asked what sets him apart from competition, he answers without a moment of hesitation. "First and most recognizably is the quality of vehicles that we handle. That relates directly to my type A personality. I want things to be right. It's kind of like wanting my car to be spotless before I went to school." To emphasize this point, Dan related his reputation in the local area. "Often when other dealers in the area (LaPorte and Michigan City) are looking to take in a nice car they will say 'I want it to be a Spoor car'. Some of these guys are friends of mine and it's flattering to me but it does show my mentality about vehicles... and that mentality gives us a competitive edge. When people see one of our vehicles it's obvious that it's high quality. They recognize that difference right away."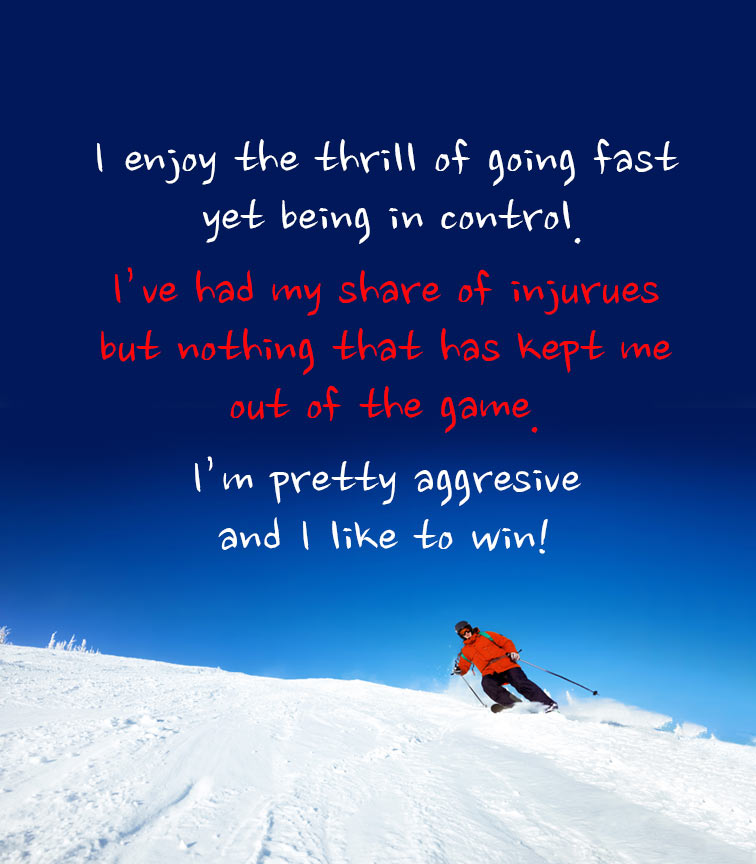 Dan explained that his company will go to extremes to keep that 'quality reputation', "We actually purchase new owner's manuals, replace generic floor mats with factory floor mats and replace several other parts that are not up to our standards; right down to tire valve stem caps. That gives people confidence in us. That's also part of the reason that our repeat business is so high."
According to Dan competition in the used car market has grown dramatically over the years and that helps him justify his urge to 'make his cars better'. "All of the new auto dealerships are now marketing used cars, so are companies like CarMax and then there's the internet. There are a lot of places people can purchase cars but we make buying a car a very positive experience. We do everything we can to make our customers happy."
Dan outlined his mission. "Our goal is to sell people cars that they will be happy with from day one. We do a lot of things to make our cars not only aesthetically appealing but safer for our customers. It might take us two full days to detail a car so it meets our requirements. We even have our own certification program. We refer to it as "Spoor's Certified". The program includes a 75 point mechanical inspection as well as cosmetic and detailing standards that must be met. We certify ourselves which means it has to meet our criteria and the bar is set pretty high."
So what does Dan do for fun? I'm sure you would agree it's no big surprise to find out that he's a skier, downhill skier to be exact. A guy like Spoor is a guy that seems to like a challenge every once in a while, so skiing, something he's been doing for over 50 years, actually fits his personality.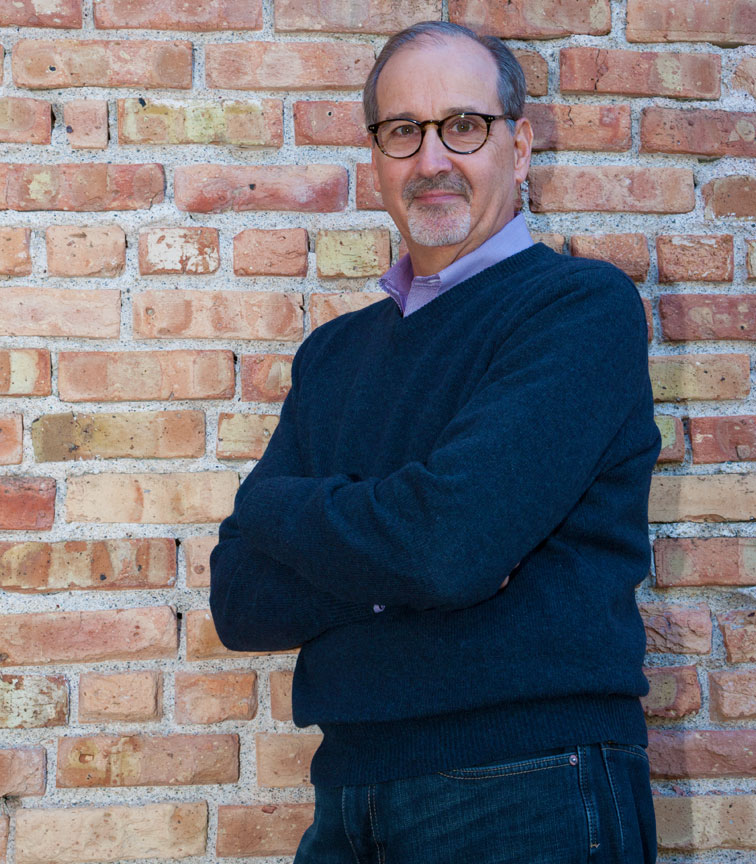 "I go out west the first quarter of the year for about a week. All of my kids skied at one time which kept me in the sport for a long time. I enjoy the thrill of going fast yet being in control. I've had my share of injuries but nothing that has kept me out of the game. I'm pretty aggressive and I like to win!" Dan confides as he chuckles softly.
However as quickly as he broached that subject of skiing he jumps right back to cars. "I love cars. I actually own a couple of really cool cars today including a 1967 Shelby that I've had since 1979" When asked if he would like to part with it he laughed and said, "No, not real bad." Dan also talked a bit about some of the other classics that he owns or owned at one time. "I was into street rods in the 80's and 90's. They are just a lot of fun. Today I have a little Porshe 911 SC Cabriolet. I've had Vipers, a 5 window Ford Coupe and several other very fun cars. I like toys and being in this business has allowed me to scratch that itch."
In closing Dan was asked what he would like people to know about him or his dealership. He answered by saying, "I would like people to know that as a dealership, we work very, very hard on a daily basis to overcome that horrible, negative stigma that used car dealers have. I take that to heart. We at Spoor's treat people with the utmost integrity and honesty. We sincerely do our best to do things right... in every situation. While we may not be able to change the reputation of the industry, I certainly hope it will establish a good, positive way that people feel about us."