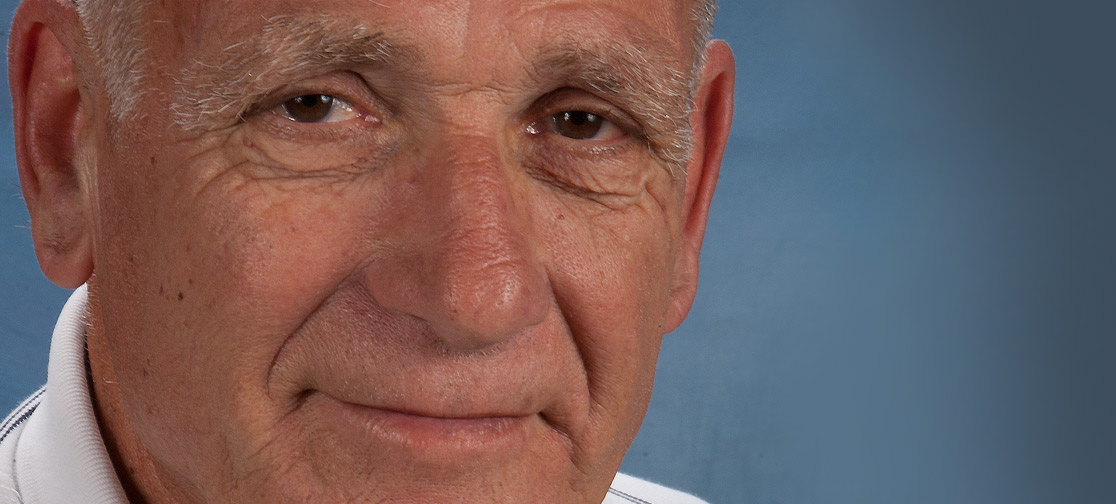 Harvey Hayes
H&L Motors
Pedal to the Metal, All the Way to the Finish Line.
Harvey Hayes, owner of H&L Motors, LLC, the largest used car dealership in Warsaw, Indiana is a man both hard driving and hard driven – driving circle track and drag race cars to satisfy his lifelong need for speed, and driven in his highly checkered and varied career by an all-consuming need to succeed.
Hayes began his life's journey with all the odds stacked against him. With only a ninth grade education, cut short when he was thrown out of school, and destined for a few decades on an automobile assembly line until retirement, Hayes instead took a Renaissance approach to climbing the mountain of life, keeping his fingers in many pies, trying first one, then another, and yet another path to the top. The journey still hasn't stopped, and likely never will.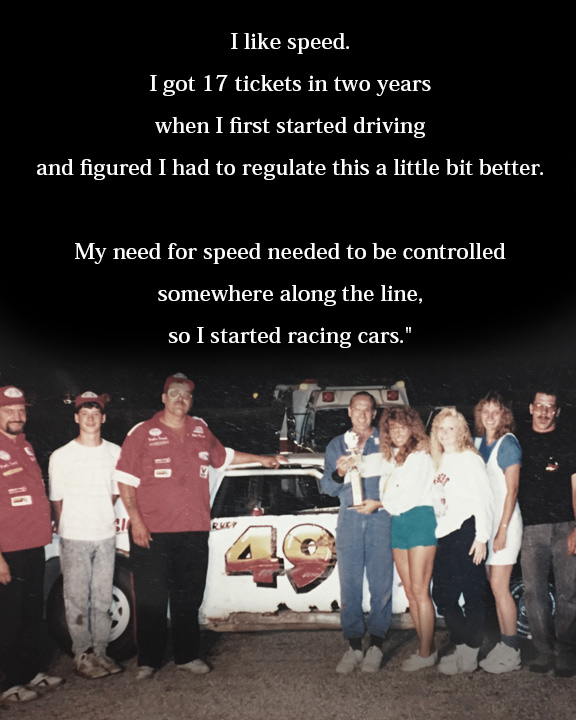 About his school years, Hayes says, "Most kids either quit or got kicked out. I got through ninth grade. They released me and told me I couldn't go to school there anymore. Back then, we didn't have the goals that we needed to have. Nobody talked about going to college or how much money you were going to make." So Harvey moved on with life into the 'real world'.
First, Hayes tried the Army and considered making a career out of it, but left after three years when an officer spotted him slapping a recalcitrant underling trainee. "I had a bad habit of doing that -- every once in awhile, I get in a little trouble," he laughed. "Once I got out of the Army, I drew one week's unemployment and said, 'This is too strenuous. I'm going to go to work.'"
He discovered a knack for sales, going door to door, peddling family photo albums, making just ten bucks on each one he sold. After that, he sold vacuum cleaners, sold cars for Story Oldsmobile (now Story Automotive Group) in Lansing, Michigan, jumped ship and began selling cars at a local Pontiac dealership, where he lasted two years. Meanwhile, he exercised his lifelong love -- driving his family car in dirt track stock car racing.
"I guess racing always was in my blood," Hayes said. "The speed of automobiles has always been enticing. I like speed. I got 17 tickets in two years when I first started driving and figured I had to regulate this a little bit better. My need for speed needed to be controlled somewhere along the line, so I started racing cars."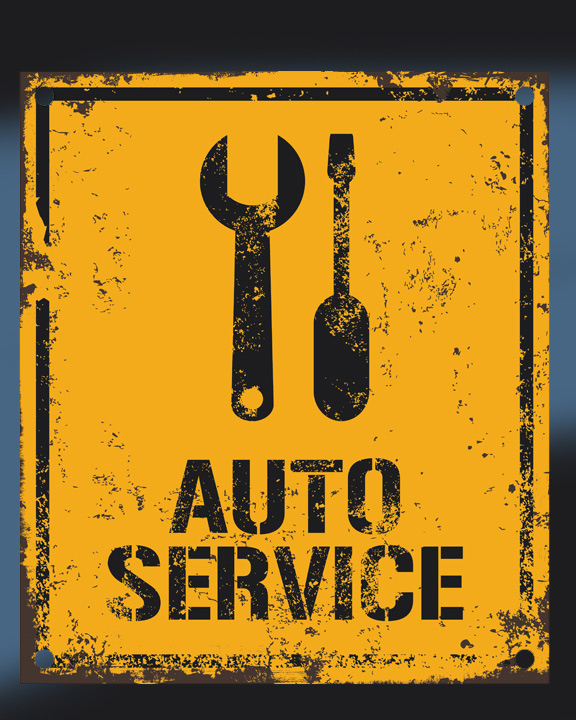 But cash was needed for souping up engines, mechanical and body repairs – it all adds up, fast. "We did the drag racing thing, but we didn't have any money so we couldn't do it big time."
Hayes kept working, this time for the now-defunct Gamble-Skogmo retail store chain, and learned about selling and installing carpet, honing his sales skills, all to finance his love of drag racing. After two years running a carpet store, "I went down to the bank, borrowed some money and opened my own carpet store." But his love for cars, for high-speed drag racing, wouldn't let him go. While vending and laying carpet, Hayes unofficially began to deal in cars, buying them, fixing them, selling them, anything to make a buck and keep the drag engines roaring.
"I opened a car lot across the street from the carpet store, mainly to support my race car habit. I had a friend who was a mechanic (he worked for a local gas station) while we were running race cars on the track. "I had been dabbling in cars and he was a good mechanic. When he lost his job, I was about to lose my mechanic, so I said, 'How about I rent the building across the street, we buy some cars, sell them, make enough money to support you and you can keep my race cars on the race track?'"
It was the beginning of his first partnership. "In those days, we would buy a car for $50 or $100 to maybe $1,000, do some fixing up on it and put it out for sale. Next thing you know, we had two, eventually we got up to three, and at one time, we thought we were in hog heaven with four cars on the lot!" Today, Hayes still has a business selling and installing carpet and, on an average day, his dealership has 140 cars on the lot.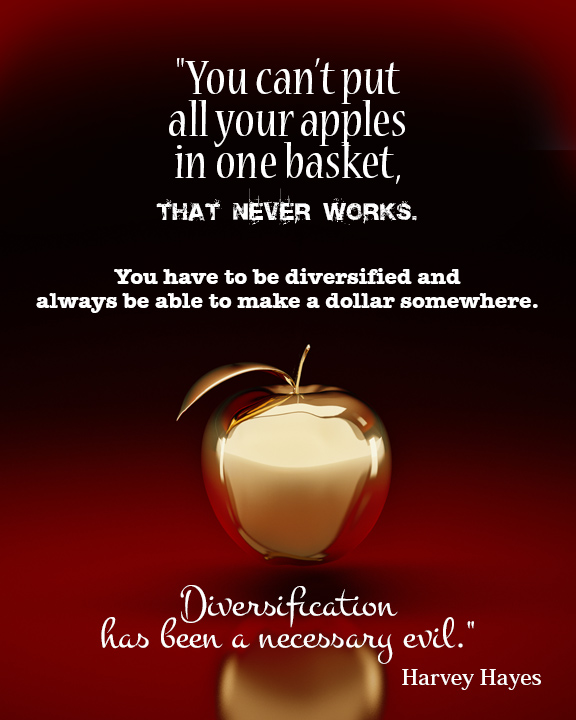 In 1980, he became officially licensed as a dealer, opened his car dealership and called it Dave's Place, after his then-partner's first name. "We did a lot of poker playing and drinking and racing -- those were our main activities at that point in time," Hayes said. "I was just trying to make as much money as we could to keep the race cars going."
Today, his dealership boasts, "Family owned and operated since 1975 – We're your one-stop shop for all your automotive needs," but the first few years ran more as a sideline than a full-fledged business.
"When I turned about 45, I sold my carpet store and said I was going to retire, because I made some good money on the sale. I retired for a year and all I did was race and fish and have fun. Then, I realized I didn't really have that much fun doing that, so I buckled down to the car business and I stayed buckled down."
Indeed he did – his five-acre lot in Warsaw is about to expand by another 1.65 acres and his car inventory is going to increase. In the meantime, he also operates a car rental business, runs an automotive repair business and has ten homes he built, rented out with options to buy.
"I've always stayed kind of diversified," he said, "You can't put all your apples in one basket, because that never works. I've been in the carpet business since 1968 and the car business since 1964. You have to be diversified and always be able to make a dollar somewhere. There have been times that the car business supported the carpet business and times that the carpet business supported the car business. Diversification has been a necessary evil."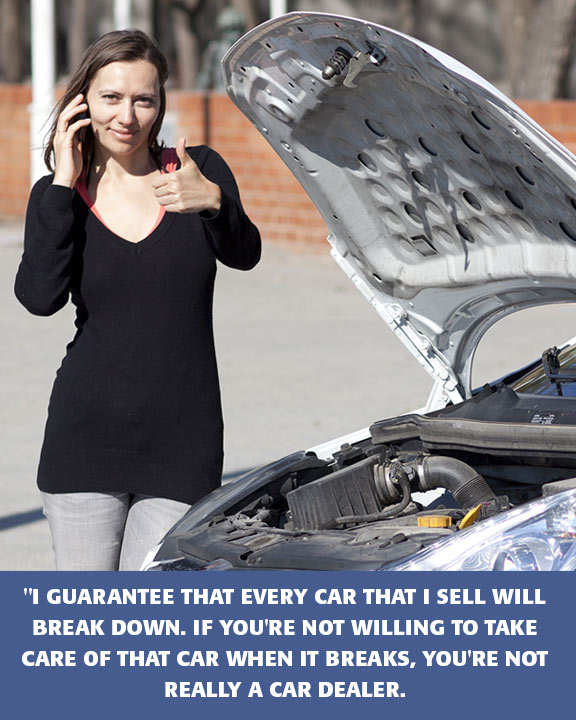 One thing has led to another, with his auto repair business and rental businesses helping to bolster his car dealership.
"I guarantee that every car that I sell will break down," Hayes said "If you're not willing to take care of that car when it breaks, you're not really a car dealer. You have to have service and you have to be able to take care of that customer and make sure that you're there to service them when they do break down.
"Most car dealers I've watched over the years come and go. Their ethics are not the greatest and they usually don't have a service department. They just sell a car and that's pretty much the end of it. There are a few that have survived, but very few without a service department. Dealers who don't have a service department and don't take care of their customers will eventually fall by the wayside.
"When we sell a car, when the customer has a problem, it's not only their problem, it's our problem. We have to keep them on the road, because when a car breaks down, oh my God, that's the end of the world for people. That's the reason I have a rental business. If you go out in the morning and try to start your car and it won't start, and you can't go do the things you want to do, that's a major life upset. You have to go to the local mechanic and he doesn't care. He's going to make money off the whole deal and that's all he's really interested in. He doesn't have a rental car, nor does he have a car to trade with you if you have a critical situation."
H&L's service department will work on anyone's car, whether they bought it from H&L or not, but the dealership's customers get a break -- $49 per hour on labor, while those who did not get their cars from H&L are charged $69 per hour.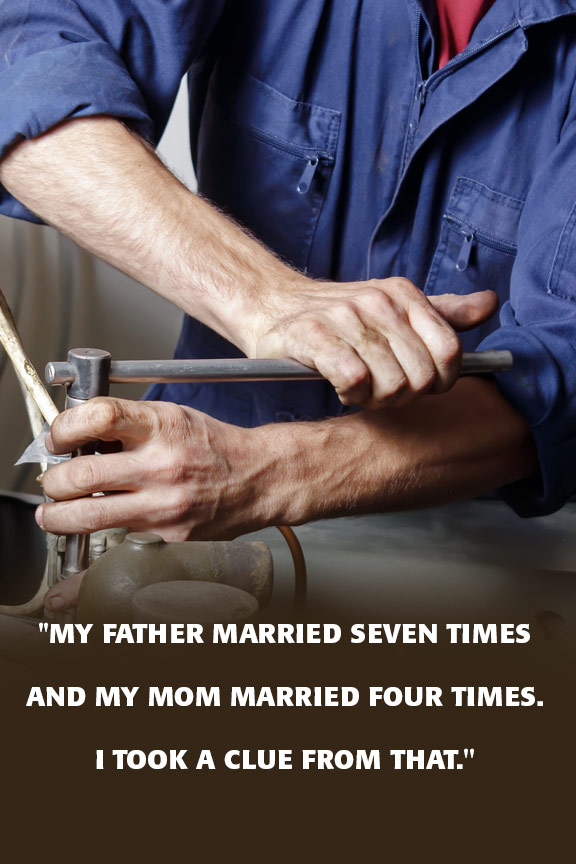 "You have to take care of your customers. It keeps them loyal to you. We have customers that we have been selling cars to for the last 40 years, because we have always been able to service them. They bring the next generation, their children, in, and then we take care of their children."
It's not just the customers who are multi-generational at H&L – it's the ownership and staff as well. Hayes' wife of 53 years, Lillie, has worked with him through it all, and he has nothing but praise for her. "My wife's probably more intelligent than I am. She's tolerated all these years of my doing the things I want to do. She's my mainstay. She's the glue that held everything together. I was the wild hair. I'd be out racing or fishing and she'd be taking care of customers. Most partnerships don't work. My wife is the only partnership that has ever worked for me. "My father married seven times and my mom married four times. I took a clue from that."
Family ties at H&L go well beyond that. His son, Harvey L, Hayes, Jr., who has the same nickname "Butch" as his old man, came to work here at 12 and now runs the service department. "Eventually he will take over the business… when I'm gone," Hayes said. Daughter Tracey Patrick handles the rentals and helps with service. A grandson, Caleb Patrick, also works for him. He has a close eye on another grandson, also named Harvey, and Hayes says, "I'm hoping he will be the star salesman one day.
"I'm lucky to have family. When you've got family behind you, it makes all the difference. If you don't have anybody to help you, it's very difficult in this world to be self-sustaining. You think you're superman but there are times when you're not and you can't get it all done. Family typically isn't going to do much to harm you and they actually have the business at heart. One day, they'll take it over."
He hopes the business will last through the lifetimes of his grandkids and beyond.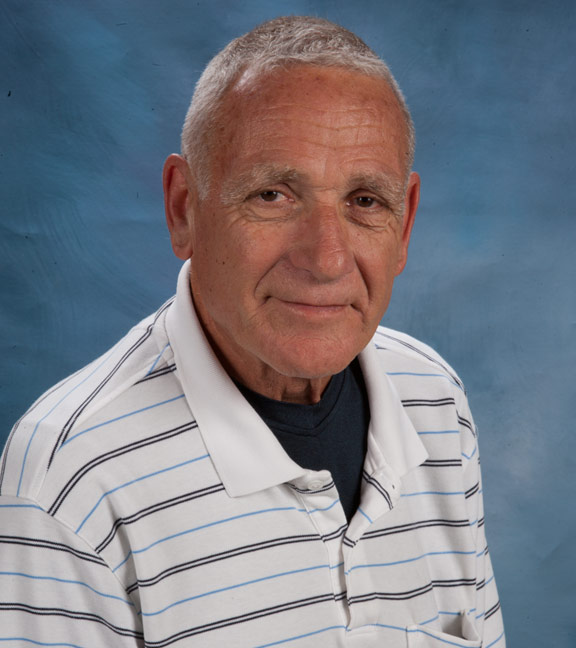 "It's a lot easier for next generation than it is the first. When you're starting out, it's very difficult, very problematic and very tough. Most dealerships don't make it. You have to be an idiot to try it, either that or stubborn, and I'm a little bit of both."
"The personal rewards for winning – that's what drive me. When I was a salesman, I always wanted to be the best and always wanted to be the tops in the company… and most of the time I was. Whenever I do anything, I wanted to give it my best effort. Part of the problem we have with today's people is that they go to work from nine to five and they're just there for a paycheck. I'm in it for the reputation. I want to make sure everybody knows that I do my best and work my hardest.
"If you call the Better Business Bureau on me, you'll find I have an A Plus rating. I've never had a complaint filed with the attorney general. If you look at my ratings, my complaint ratio, I have none. I basically work at trying to make sure that I do things correctly for people. I don't lie and I don't cheat customers.
"My goal was always to race, have a lot of fun, make enough money to be able to retire on and be the best I could be, and it has paid off." However, Harvey stopped drag racing a few years ago, but plans on a return. "I told my wife that when I hit 75, I'm going back racing again. At that age, I'm pretty much over the hill anyway, so I might as well go out and enjoy myself."