KENNY WHITMAN



Whitman's Auto Sales
My Three Biggest Competitors... Me, Myself & I
After nearly two decades Kenny Whitman remains competitive&hellip but more than ever before his biggest competitor today is himself
For well over four decades, residents of Elkhart, Indiana, have been buying used cars from the Whitman dynasty, first from Kenneth Whitman, Sr., and, starting in 1999, from his son, Kenneth Jr. Today, the question is, will the unbroken Whitman car dealing legacy continue? If Kenny Whitman, who has operated his Elkhart car lot for the past 17 years since leaving his father's employment, has anything to say about it, the dynasty is only beginning. At 47, he plans to helm the dealership for at least the next decade.
Like in a real-life version of the old TV western "Bonanza," Whitman has high hopes that the eldest of his three boys will be waiting in the wings to take over when he finally is ready to let go of the reins. Given his love for the business, and his in-born competitiveness, that's likely to be a long way down the road, definitely well past the half-century mark. "I plan to stay in this business," Whitman said. "I like the changes. I couldn't imagine working on an assembly line, here, there's something different every day. I'm a long time away from retirement."
Kenny learned to compete from his dad- "He came from nothing -- zero, zero, zero -- and he did pretty well for himself. He was a self-made man, 100 percent."
Whitman originally was headed in another, very different direction. Having played both baseball and football at Jimtown High School, where football reigns supreme, he got a taste of competition and he liked it. "I have always been very competitive with everything. Competition keeps you hungry. I want to stay young and go on as long as I possibly can".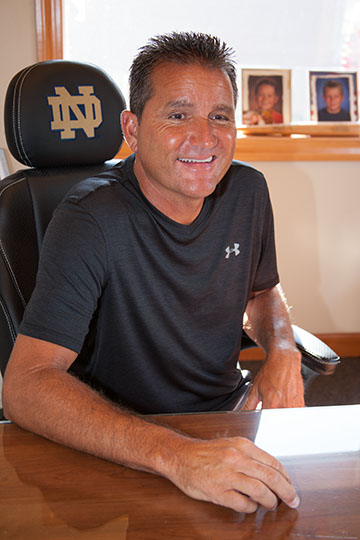 He had planned on a career as a football coach and majored in physical education, but a sports injury brought that dream to an end after one semester and he headed back home, to go to work at his dad's car dealership. "I went from working with my dad to making a career out of it," he said. There, and for the next 13 years, the competition in sales continued. He married his wife Beth, they had their first child, TK, and Kenny dug in to work hard and support his family. When the birth of his second child, Dalton, loomed, he realized that his time of working with his dad was drawing to a close.
"I needed to make more money, I wanted my wife to be a stay-at-home mom and the only way I could do that was to open my own place. "Besides, my dad was on his downside at that time. He was the owner. I'm old school, but he was REAL old school. He definitely wasn't into the computer era and I was ready to take it to a different level."
He still kept his hand in competing, coaching his kids and others in Rocket League Football in the Elkhart Youth Football League, but got most of his competitive rush from working hard to get his new business thriving.
"We remodeled three times. It was not a very desirable location, but we well exceeded the business I thought I could do here." Whitman was moving about 100 cars per month, both wholesale and retail, yet still kept his business small and readily manageable, farming out body and mechanical work. Today, he still has only two employees, both in sales. "I've got car dealers who I've been buying from for a long time. I became buddies with a lot of them. I showed my face for a long time and we hit it off. There are good relationships on both ends. They may have an off-brand car, something they don't want, or a higher-mileage car they don't want to put in their showrooms. I can pick it up, do some work on it and sell it, and I can do it cheaper than they can."
"The market we try to hit is the local market, the hometown guys, because that's what I am. I was born and raised in Elkhart. Elkhart is a working class town and we definitely serve a working class, middle class market, period. That's what we cater to and that's what we are. We've sold some pickup trucks in the $25,000 range, but usually, we don't take in a car for more than ten grand. We just don't get those kinds of people. Our sweet spot is in the ten grand range."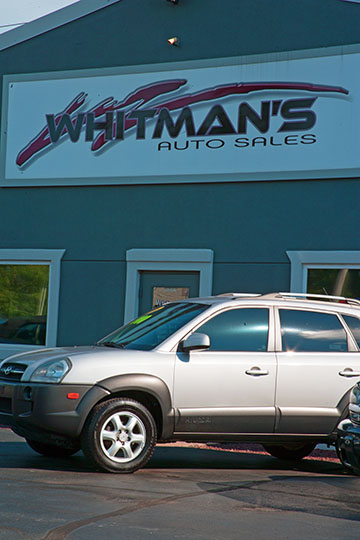 FORGET THE HIGH-END CARS,
THE MASERATIS, LAMBORGHINIS
AND FERRARIS
And forget high-end cars, the Maseratis, Lamborghinis and Ferraris – Whitman doesn't want them. For one thing, if you don't know the product, it's hard to sell it. If you can't spell it, you shouldn't buy it. The people that we deal with are the people I feel comfortable with, and it just works."
Today, the car dealership game is changing rapidly, becoming less television and billboard oriented and, like so many other businesses, tending more and more toward the internet- and Whitman realizes he has to change with it. "I used to get a lot more cars but the internet has changed that," he said. "When dealers get a trade-in, they post it on their website and they're able to sell more cars because people are shopping there. Whitman's website currently lists 14 autos, none newer than five years old, and leans heavily toward high-mileage and older cars.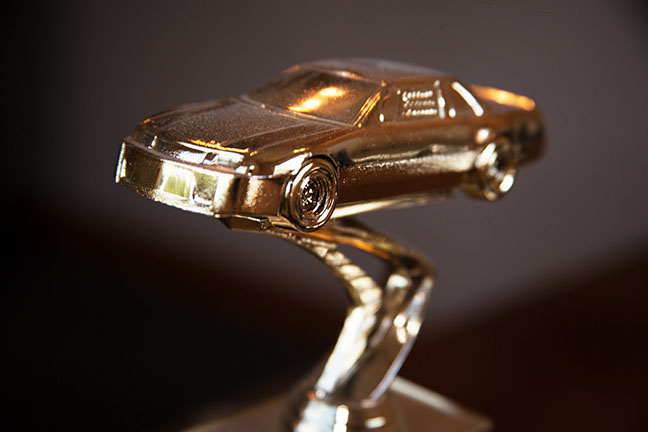 "Some of the dealers are really good at it. We're still more like 'average Joe' on the computer, but we do sell a few. We're still not full bore on the internet.
"The whole game is changing and you have to go with the times. I don't much care for the internet – I'm more of a big 'person' person. I like people to come in, see the car and put their hands on the car. But you have to go with the times."
While always riding his competitive streak, Whitman knows the limits of his market and is happy to hand off business if a customer wants something outside of his favored niche. "We have a couple of local guys who do well with a big, more upscale dealership. People ask me where they can go for a two-to-three-year-old car and I tell them. Those dealers have got the right mix, with the right financing. We are dealing more with older cars and more higher-mileage cars and, for us, it works."
His approach is simple – there are no guarantees other than his need for a good reputation in a small community. It keeps him honest, and he bristles at any other suggestion."Car dealers have the absolute worst reputation. People say, 'Oh he's crooked. He's a car dealer.' I have a pretty thick skin, but I don't know how they can say that. Yes, there are some bad ones out there, but I have a conscience. If I sell a car, I try to make it as right as I can. You're not going to make them all brand new or you wouldn't be able to sell them because of the price but I do have a conscience. "If I sell someone a car, you can bet your butt I'd put my kid in that car.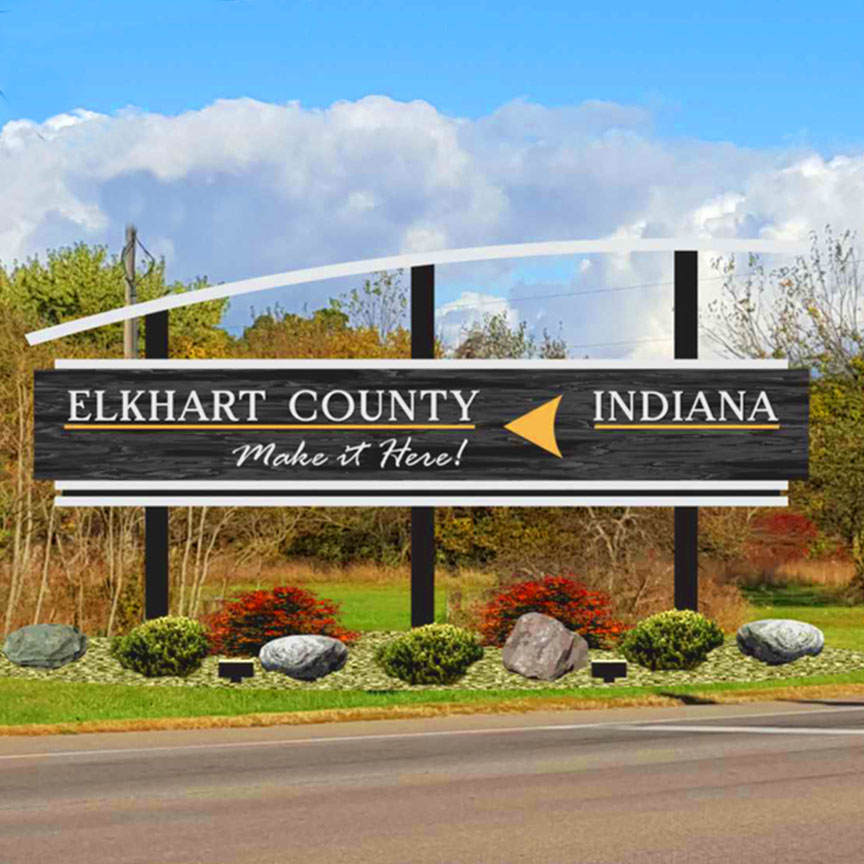 "That holds true for even a cheaper car. It is hard to sell a car for two-to-three grand. It's almost impossible, but I'm going to make sure it's mechanically sound, because that's probably the last two-to-three grand that the buyers have. We don't guarantee anything and I don't sell warranties. I tell people to go get the cars checked out. If something happens within a short period of time, we do take care of our customers. You can't guarantee that something won't go bad. I'd be a liar if I told them that. They wouldn't make new parts for cars if they lasted forever. We go from30 below zero to 100 degrees around here and stuff wears out. However, when someone buys a car from me, I want it to be the best car they ever bought. If they drive it off the lot and a couple of days later, the alternator blows, we would absolutely take care of that.
"We don't sell warranties because, to me, the warranty companies are really crooked. There's all that fine print that says, 'Well, that's not covered.' To me, that's like lying to our customers and I won't do that.
"This is a small town and we live on our reputation. If you want to be successful, you have to do that. Now, we're starting to see second generation customers coming in -- the kids of people who bought from us before. That's really cool. It makes me feel like we're doing something right."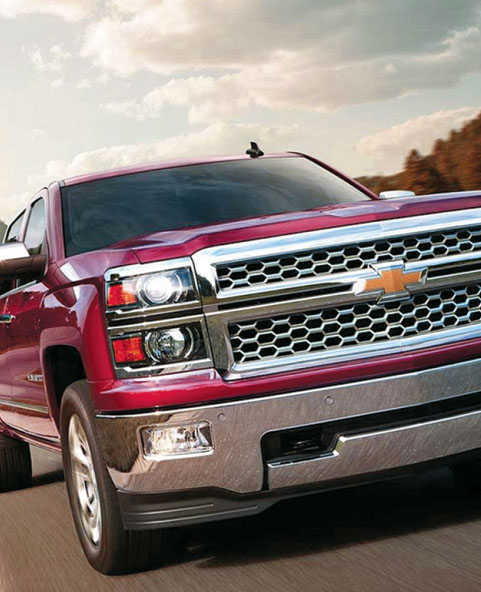 Whitman also has carved out a specialty in used trucks and SUVs. "We just have better luck with them. More people, especially in this area, want four wheel drive vehicles. I do a lot of wholesaling myself, but on the retail lot, we definitely try to stick with trucks and SUVs. They move faster. It's weird but yes, they do." Meanwhile Whitman, who still plays basketball a couple of times each week, also is moving faster. For the past ten years, he has been exercising his competitive streak by driving Outlaw Circuit racing cars at the New Paris Speedway quarter-mile asphalt track in Elkhart. Last year, he won the championship.
"The championship definitely does not pay a lot of money, but it's kind of cool, being one of the oldest guys out there. There are a lot of 20-year-olds racing. A lot of guys never win something like that. That's hard to do and I was very pleased.
"I hate to say that I plan to keep racing. I keep thinking that this is it – this just might be my last year. But I look at a lot of people who don't enjoy themselves and then, when they get old, they can't do it. If I can do it while I'm young, I'm going to do it, so I plan to keep racing."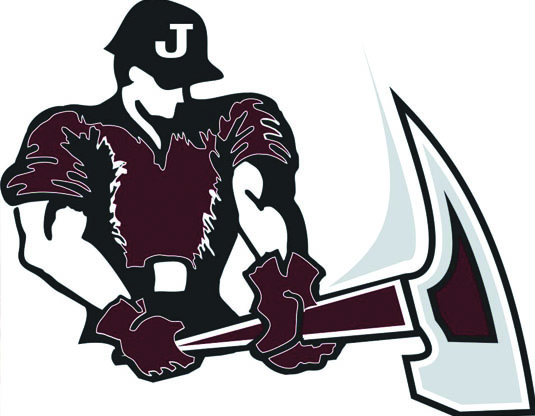 But nothing lasts forever. Whitman, who has a third son, Dustin, 14, sees the next generation lined up, ready to take over, and the idea doesn't faze him at all. "I see myself as slowing down some from where I used to be. When you don't think it's going to happen to you, it will – that's just a part of life, slowing down a little bit. I'll be honest -- you just get tired."
His oldest son is perusing college football scholarship offers while his middle son, like his father and older brother before him, is playing football for Jimtown High School.
Kenny realizes the time has come to ease back. "My oldest will be playing college football and we're going to be gone a lot. Racing costs money. Soon, my youngest will be in high school and we'll have three sports athletes in the family. Sometimes, life pulls you away from family. It can be hard to be a good parent. Early on, I missed out on some things because of being out on deals and building my business. Now, I don't miss anything. I'll be watching them do whatever they want to do. I'll be watching my son play football, 100 percent."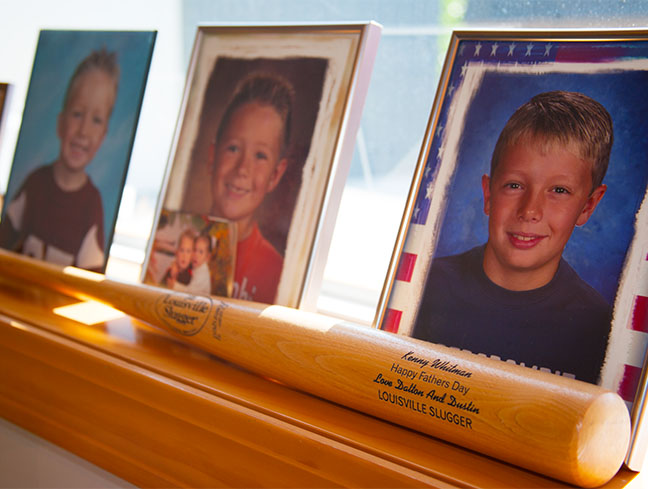 Then there's the newest addition to the Whitman brood – little Addison, 2 ½ years old, the daughter of Whitman's eldest son, and he's delighting in his new role as a grandfather. "She's wonderful," he said. "It's a lot of fun to sit and watch her. I couldn't do that when I was real young because I was working and building a business. Now, it's a great time when she's there."
As a result, today, Whitman's car lot usually carries only 25 vehicles at a time, he is down to moving only about 80 cars each month and he has no plans for further expansion. "I like keeping it simple," he said. "I can control what we've got now. If I tried to get any bigger, I honestly don't think I'd make a load of money because Uncle Sam would take too much of it."
While his competitive edge is still sharp, Whitman obviously is mellowing. As far as competition goes, today I focus more on competing with myself than with others. I feel like that makes me better at what I do."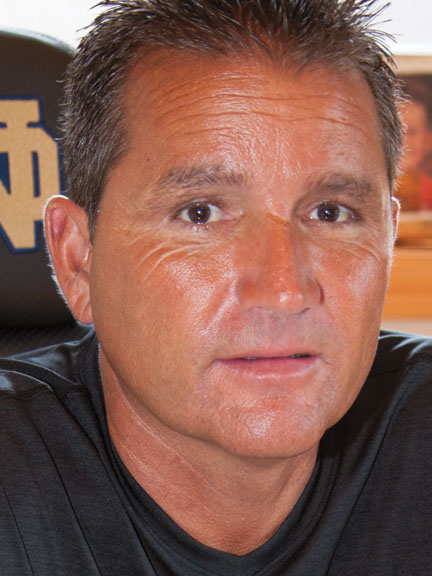 "I think I'm more competitive with myself than with others," he said. "If someone's better than me or has more than me, I'm alright with that. That doesn't bother me. I don't hold envy towards other people. If I've got more, or don't have more, it doesn't matter to me." He insists that he doesn't push his kids and is content to let them find their own way in life. His middle son is considering a career in physical therapy, while his youngest, he believes, is destined for the corporate world, which is okay with Kenny, as long as they give whatever field they choose their best shot.
"Once they got to junior high, honestly, I never made them do anything, but if they do it, they better do it full throttle."
Meanwhile, Kenny is throttling back. "I've built a good life for myself. I've been blessed and my business has been really good.
"Now it is time to kick back and start enjoying it more."