Larry Crider
Crider Motors
LIVING A LEGACY WITH CRIDER MOTORS
In 1969, Larry Crider partnered up with his brother, Jack, and started Crider Motors, which soon became both of the men's legacies. Over half a century has gone by since the day their doors opened, and Larry still prides himself on how he runs the business today.
by Nikki Robert Singleton
Taking into consideration all of the ups and downs that come with running a business, Larry looks back and emphasizes on the months after losing his brother as the worst part of his entire career.
"Losing my brother was the toughest part of my entire life. We would share common laughter until our eyes watered – often over things that other people would never even find funny. We sport-hunted together, we learned from each other and we grew our business together".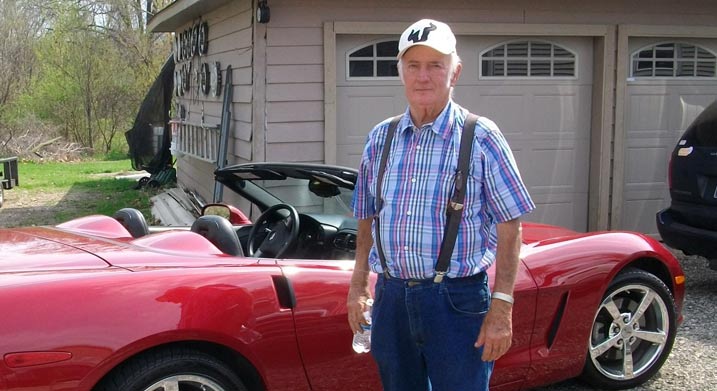 The two boys, then young in spirit and in age, were exuberant to begin their adventure, not only because it was in a field of work that they both so enjoyed, but because they would be building a business together, hand in hand, and helping people at the same time. It comes as no surprise, after getting to know Larry, why Crider Motors became so successful over the years. Larry is very animated and enthusiastic when it comes to his work. He speaks highly of his customers, especially those that come back time and time again, glad to to be at their assistance with his over-the-top customer service and knowledge.

"Crider Motors became so successful at such a rapid rate because of how we handled our patrons. I know how I want to be treated by other people so I bring that into my workplace. We deliver smiles and honesty, integrity and, truth be told – a great product. I don't know if I learned these qualities from my brother or if he learned them from me, but I do know that we both always brought a certain love for our merchandise and expressed that same passion to our customers."
After asking Larry about his other passions in life, he paused and, with great satisfaction, conveyed a beam of light to me that revealed he had something up his sleeve that I hadn't yet heard, which made me anxious to hear what was about to come out of his mouth. His voice got louder and his language transformed into something that seemed dangerously thrilling!

SPORT HUNTING!
Sport Hunting was something that the two Crider boys used to share many moments together and, to this day, are some of Larry's finest memories… such as a story that he painted and reflected back to me which took place many years prior to today.
Late in the evening, with the sun about to hide beneath the horizon and the warm temperatures beginning to fall, Larry and Jack came to the agreement that today had just not been their day for hunting deer. As they were packing up for the night, Larry spots a deer, way in the distance, further than he should have ever made a shot and he knew that. However, calling to his young and devilish ways, Larry decides to take the shot. The atmosphere silenced regardless of the deafening sound that surrounded the two men brought on by his shotgun … and then, absolutely nothing. No lifeless body to be found, no trail of blood to mark what had seemed to be theirs – only an idea that the animal must have been startled and ran off to safety.
As the next morning snuck in, Larry was awakened by a sound that was unmistakable to his ears – the sound of a shotgun going off. Although he was left alone just moments before waking from his sleep, it wasn't hard to pinpoint the location of his brother, Jack. "I got one!", Jack screamed from a short distance. "This is the start of a great day already", Larry thinks to himself - judging by the success of today's first kill. His arms seemed to glide into his jacket like butter on a warm piece of breakfast toast at the same time running to find Jack and his morning hit. But something was off and, immediately, he knew that he had bragging rights on his brother Jack for the rest of eternity, as he realized that the deer was not warm to the touch. It was cold, as if it had been there overnight.
"I will never forget Jack looking down at the deer and then back up at me as he said under his breath, 'well, I guess you got him after all'. It was a moment that I now will cherish for the rest of my life. But that was Jack and I. We were brothers, we were meant to joke around with one another and tease each other, even over an executed deer! Boys will be boys, I suppose."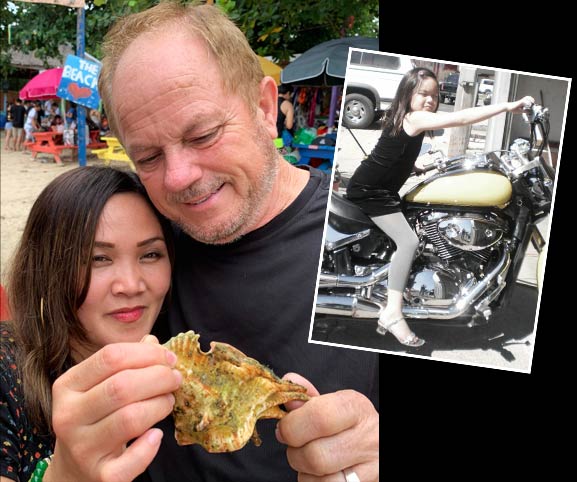 Although Jack has passed away, Larry prides himself in the thought of carrying on his brother's legacy through his business, and he does a pretty great job of that. Now, he partners with his wife, Irene, and their daughter, Kristine, at work, continuing on with the idea of a family-run business. He applauds Irene's work, as she puts in an extraordinary effort to do well in the financial side of the company including most, or all, of the paperwork. Kristine, only 15 years old, assists him at the auctions, buying and sellingcars. Kristine was an automatic hit at Greater Mishawaka Auto Auction by the time she was just 5 or 6, reciting her ABC'S backwards and impressing GMAA'S owner, Karen Smith, and many of her customers alike.
When asking Larry what his key to business and, more importantly, life as a whole is, he spoke contently only three simple words: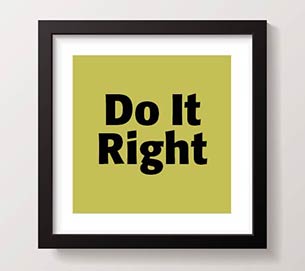 These words are easy enough to understand but, truly, how easy are they to live by? We know one thing is for certain, Larry Crider of Crider Motors in Mishawaka, Indiana, is certainly living that legacy.