Mohammad Adli
University Motors
A True American Hero
Mohammad Adli, Owner of University Motors in South Bend, Indiana
by Nikki Robert Singleton
"One thing that I can say has truly kept, not only my business going, but my personal life as well, is my motivation and my will to succeed".
Mohammad Adli, owner of University Motors in South Bend, Indiana, was born in West Bank or more commonly known as Israel. He came to America on January 27th, 1983 to study Electrical Engineering and finally graduated from college in 1989. After graduation, he realized, through his sister-in-law who was also from West Bank but became an American Citizen, that he too wanted to make the transformation from one country to another. Excitedly, he says, "I got my green card and my mom got hers, as well. I made the first push and, all at once, it seemed like everything was just going to fall into place; which is a terribly wonderful feeling." Mohammed goes on to explaining that after he and his mother decided to make the change, his brother, Osama, also decided to get his green card for America as well.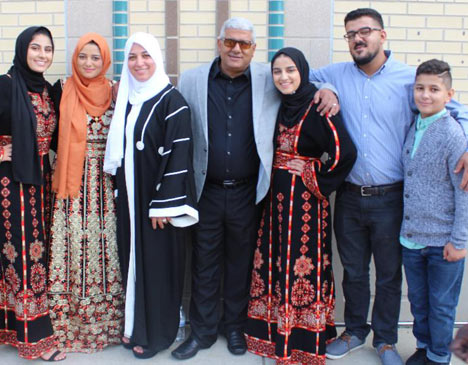 Adli trusted his faith and took a chance. With his great will for success, his motivation kept him in the game. He wanted nothing more than to raise a great family in a safe environment and a happy place, and that is exactly what he did. In 1992, Mohammed married his wife, Mona, and together they have raised five wonderful children; Jasen, born just one year after the couple married, is now 25 years of age. Following Jasen are his siblings Norra, Summer, Nada and Samer, who is the youngest at just 14 years old. Adli prides himself on the fact that his eldest, Jasen, helps out around the office in any way that he can, and he's hoping that one day his son will take the same path as his in the car sales business. As Mona stays at home and takes care of the other children, having Jasen around helps tremendously.

"I know that if
I don't do my best,
I won't be able to
provide for my
family in the ways
that I want to."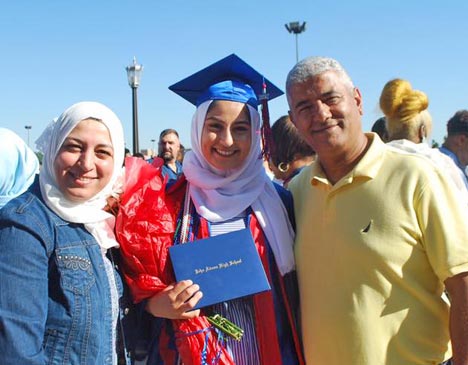 University Motors was started on pure American Dream in 1999 with the backing of Mohammad's great family. They gave him the push and continual motivation to keep his head held high on his shoulders, although business really has been fairly great since they opened their doors two decades ago. "I am my own owner, that is another thing that I truly have going for me. It pushes me to do better because I know that if I don't do my best, I won't be able to provide for my family in the ways that I want to." Mohammed explains that you have to convince yourself sometimes that the hard work pays off and, in doing so, he has seen that it really does. "All of the hours I have put into making this dream of mine works has been so incredibly worth it. Some things happen, people will try to ruin your spirits but if you close down and go home, that means that you failed and that they succeeded. Life keeps going and the clock will continue to keep on ticking so you just have to keep going."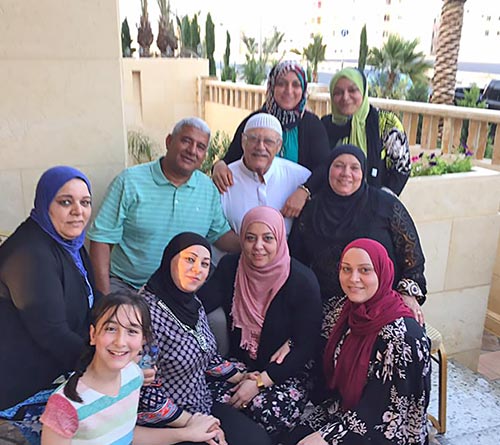 Adli's demeanour seems so positive as he talks so passionately about his living-quarters transformation, his family and his work; however, at the same time, I had to stop and wonder silently to myself if he ever gave any time for hobbies outside of his daily routine. The second that I asked Mohammed about what he likes to do in his spare time, he happily jumped at the question. He was so excited to speak on how fond he is of his relaxation time! Well deserved, of course, as he is a hard-working businessman, Mohammed not only loves selling cars but he also likes to kick back and let his heart rate take a break for a bit. He enjoys throwing his feet up, watching television, surfing the internet and just a good old fashioned meal with his family.
"Israel is always
my favorite place to
visit because it is
my home away from
home and I love to
share that experience
with my family."
"Other than cars and relaxing, I find great joy in traveling with my family. We're not really a 'Disney World' type but more of a 'let's travel around the world' type. Last year we went to Jordan, Palestine, Egypt and of course, my hometown of Israel. Israel is always my favorite place to visit because it is my home away from home, and I love to share that experience with my family."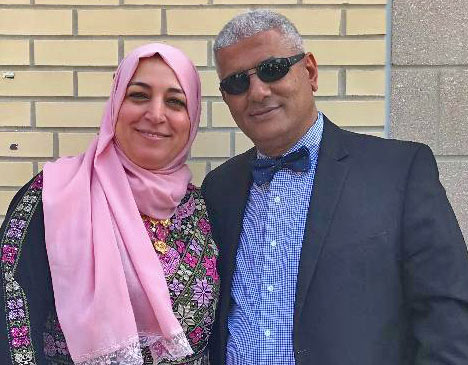 As a whole, Mohammad Adli is more than just a man who owns a car dealership in South Bend, Indiana. He is a true man who has taken his life into his own hands to make the best out of it that he possibly can. He has moved from one country to another, changing citizenship in the process, met and married a beautiful woman, raised a family and continued building his own legacy throughout his work. He takes pride in knowing that every day he works toward a better life for, not only himself, but for his family, most importantly. His main goal in life is to have all of his children married into happy and healthy families so that they can live a life as great as he has himself. A true American Hero, Mohammed Adli is someone that we can all look up to.