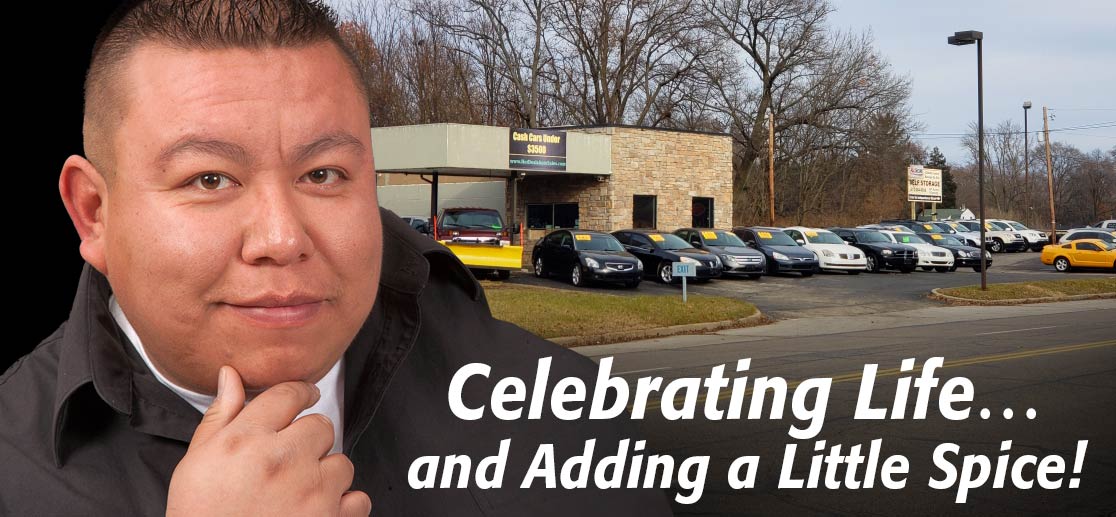 Salvador Gonzalez
RGS Hot Deals Auto Sales
Laughing & Singing To His Own Celebration
By Nikki Robert Singleton


Sometimes, waking up, going into work, doing the same ol' thing just to come home, go to bed and do it all over again the next day can get a little ...boring. As human beings, we often forget to open our eyes to new things and, for lack of a better phrase, stop and smell the roses. This comes true to so many of us; we take a blue sky for granted because the only time we notice what's surrounding us is when when that same blue sky turns an awful shade of gray and starts to rain.
This may be reality for most, but Salvador Gonzalez, also known as Sal, has never lived a day of his life like that. A Hispanic male, born and raised in the Midwest region of the United States likes to keep things spicy, and honestly, he does a pretty good job of it.
Almost ten years ago, Sal decided to take a leap into a new life for himself and open up a car dealership. He liked managing a successful used car shop and selling vehicles to all walks of life, but he found being his own boss would bring in some new excitement. Well, and some more money too! I guess if we're being totally honest here, Sal wasn't the sole proprietor of the idea of switching from managing a car dealership to owning one… it was his brother, Roman who was the original owner. But thank God for Roman's steady convincing, because he sold Sal on the idea and within months, Sal's life would change… for the better… forever.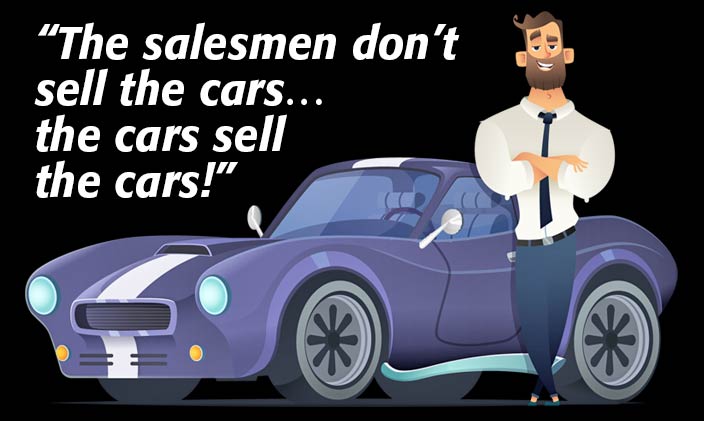 Now, from a small trailer to an actual office building, RGS Hot Deals Auto Sales stands proudly in Elkhart, Indiana, with nearly no other dealerships in their area, making their competitive game a fairly simple one. Sal prides himself on his salesmen, as he switches them in an out annually, so that the customer has something new and, as he says, it brings some "excitement" to the table when it comes to buying a used car. "Honestly, yes, I do have salesmen but they have never sold a car - not ever. The salesmen don't sell the cars, the cars sell the cars! My old boss used to say that, and now so do I!"
RGS has not only been successful in the sense of selling thousands of cars over the past decade, but because they actually sell a quality product. Yeah, we get it, that isn't too believable in the used car business, right? Wrong! Gonzalez has found a way to please literally every customer that has walked through his doors since they opened except for two. However, as Sal says, and most of us can agree, "some people you will never be able to please, no matter how much you do for 'em!", and ain't that the truth!
In 2018, Sal Gonzalez's company was presented with the "Elite Dealer" Award by United Auto, and if you know anything at all about the auto industry, this award is a big deal. Being granted this award is pure evidence that Sal has transformed his company into a living legacy and continues to better RGS.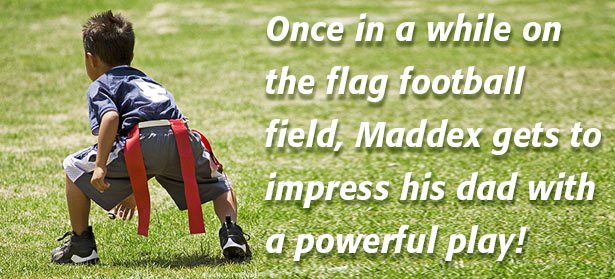 Gonzalez takes his company seriously, as any businessman does (or should), because he knows that to support his family, he must do well in his career. Sal is a husband of 15 years to his wife, Amanda, and they share two children together, Kailyn and Maddex. Sal spends a good majority of his time away from the dealership with his son on the flag football field, coaching him and other boys Maddex's age. It keeps the father and son relationship close and enjoyable due to the fact that they get to spend time together and Maddex even gets to impress his dad once in a while with a powerful play! Between his five brothers and one sister, Sal finds comfort in knowing that his back is always being watched, while at the same time, he protects theirs as well. However, being one of six boys, he definitely knows how to get down and dirty when it comes to having a good time.

Speaking of getting a little bit wild, you may just have been lucky enough to have caught Gonzalez riding around town in his very own 2017 Dodge Challenger Hellcat. A bit of a daredevil, he knows that he's got to be careful with that baby, due to the 707 horsepower that lives under its hood! However, one of Sal's goals in life is to own his very own Lamborghini so that he can chase the pavement in that mega-car, along with his beloved Hellcat.
Being an active father, a faithful husband and an energetic businessman, we could almost bet that Sal could use a break once in a great while. However, when we asked Sal if he could be anyone other than himself, his answer was a bit surprising. He chose someone that helps people even more than Gonzalez does on a regular basis, someone who will fight crime in the middle of the night for the better side of justice – Wolverine.
A true Superhero, Sal believes in being good to people and trying your best not to "'accidentally' kill someone", Gonzalez jokingly mentioned. "It's good to be professional and work hard but when it comes right down to it, just make sure that everyone at my funeral is singing to the speakers blasting Guns and Roses."

"That's how I want people to remember me;
a man who worked hard and took care
of the ones he loved,
but also as someone who was
the best at laughing and singing
to the sound of my own celebration!"