Steve Huddleston
Header's Auto Sales
Still Crazy After All These Years
AFTER MORE THAN THREE DECADES IN THE USED CAR BUSINESS A SMALL BUSINESS OWNER CAN LOSE A LOT MORE THAN JUST HAIR!
If you ask around people seem to take a real liking to Steve Huddleston Sr. He's well-mannered, somewhat soft-spoken, and gracious; and he always seems to find time for you. But there may be a hidden side that some of us don't realize about Steve. He might just be crazy!
Huddleston admits sometimes he may fit into that category even if just a bit. "I don't think I'm that insane but I do feel that when you've been running a small business as long as I have, you have to be a little crazy. The fact is, if you go into business for yourself, you have to be a little crazy, especially in today's world with all of the government intervention and regulations. It makes being a small business nearly impossible."
Huddleston started his company Header's Car Care in 1984. He opened what he refers to as "a little shop" in Clay Township. He began his venture by focusing on car care. He offered auto detailing, window tinting and even automotive upholstery; mostly for the "new car dealers" in the market. Huddleston reflects on his decision to start his own business. "I realized a void in the market and I thought that I might be able to fill it. Plus, I was in desperate need of cash and didn't really want to work for anyone else. I thought, okay, what are my options? And that's when I decided to jump in and go for it."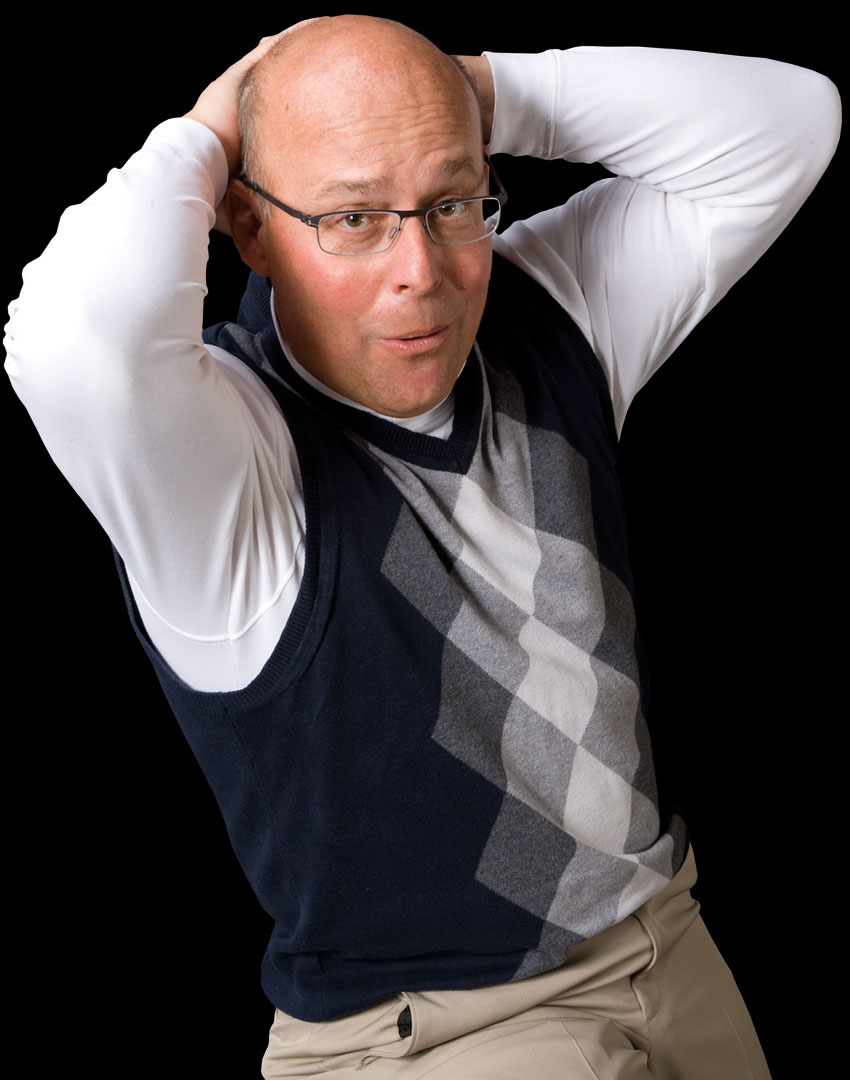 As he continued to grow his business he felt the need to expand and in 1989 he moved Header's to a much larger location in Mishawaka. With that move came more employees and, of course, more expenses. "At first, it was the fear of failing that drove me. It took a long, long time before I started making any money whatsoever. Things were tuff for quite a while.", Huddleston recalled. "It took five or six years until we made any money really and just as we started to make a little we moved everything to a new location (on Lincolnway in Mishawaka). Just a few months after we moved…BAM, we got hit by the recession."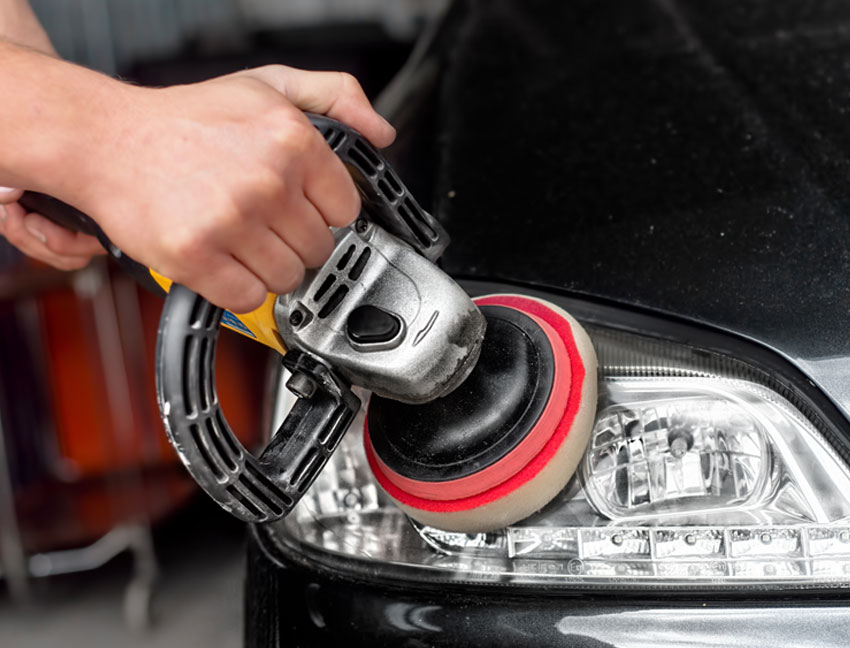 "One day I walked across the street and I ask the guy if I could rent his property.
Once he agreed to do so I put a trailer on it (that I used as an office) and I was in business."
That was in 1990. Steve could not believe the timing could be so bad. "It was enough to drive you insane. I just made this big move into our larger location. Now we have more employees, a bigger building, more utilities… just a lot more overhead and the recession hits us right square in the face."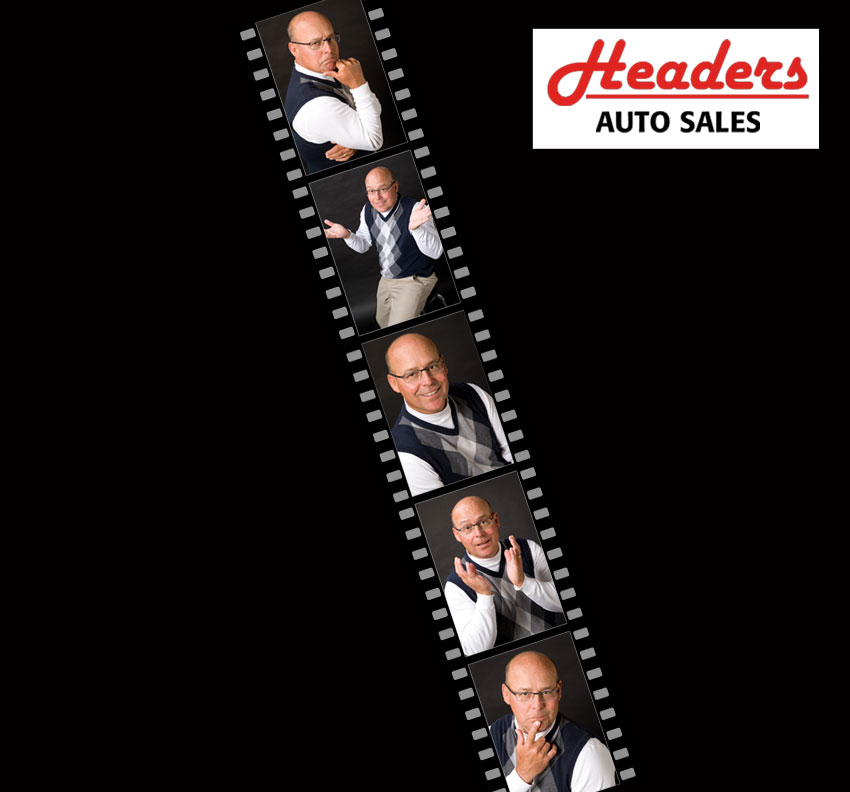 It was around that time that Header's began to change and evolve. "I did a lot of work for many of the other used car dealers in the area and as I watched them, I realized that I could do what they were doing. So I started putting together the fundamentals, or the things that you have to do, legally, to sell used cars- I got a license to sell used cars, liability insurance, a lot with a sign and an office. So one day I walked across the street and I ask the guy if I could rent his property. Once he agreed to do so I put a trailer on it (that I used as an office) and I was in business."
We used to have a guy that would come in and try to buy a car for a hundred dollars.
We would all laugh because every time he came in he always had just one question- Whatcha got for a hundred bucks?!
Steve also took a good hard look at his strategy before he jumped into the "used car business". "There were a lot of folks selling cars that were outside many people's budgets back then. So before I jumped in, I came up with a way to fill that hole in the market and try to help the hardworking people that could only afford $400-$500 cars. I started buying very cheap cars. I would fix them up, clean them up, then provide those people that couldn't afford more, a service that most other dealers were not providing. I felt like I was doing people in the community a little justice by helping them and at the same time I was developing my own niche'.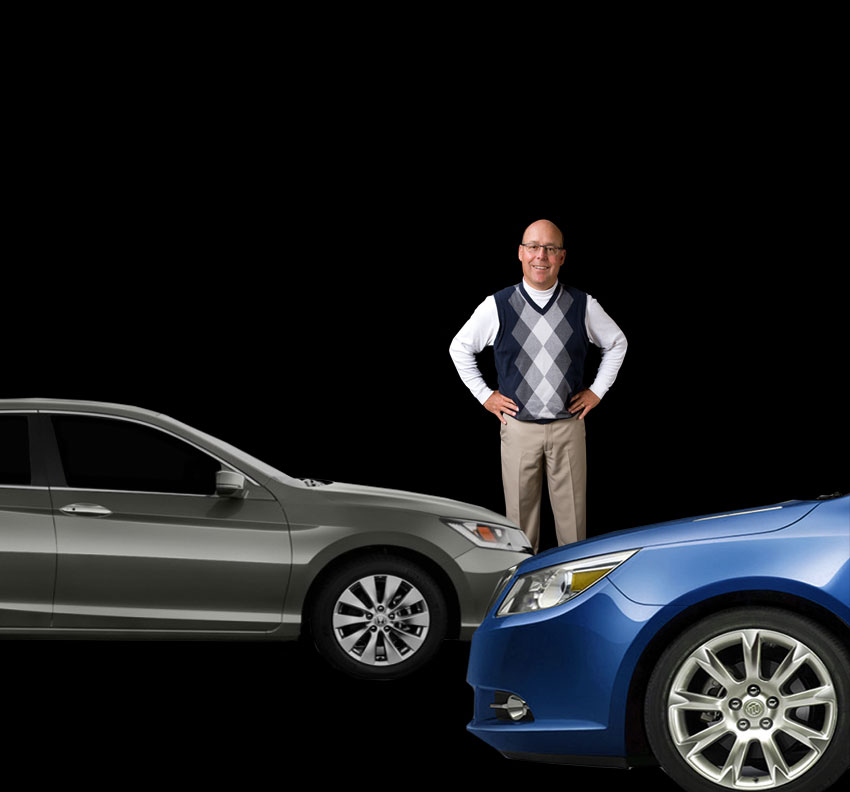 At one time the old shade tree mechanics could fix pretty much any car. Now mechanics need to be certified to work with the car's computers. It's become more and more complicated. Thankfully we've been able to keep up with that technology.
Little by little, Huddleston weathered the tough economy. "Eventually, we started making money, which is certainly a great feeling, but once we did, I decided to expand once again and we moved Header's once more, this time to our current location on McKinley Highway (in Mishawaka). The move into selling cars and the new location ended up being huge for us. Today we are one of the largest used car dealers in the region." Huddleston commented in a grateful voice.
Huddleston also commented on how the industry has changed over the years. "Obviously one of the biggest changes has been used car pricing. We used to have a guy that would always come in and try to buy a car for a hundred dollars. We would all laugh because every time he came in he always had just one question- 'Whatcha got for a hundred bucks?!' The fact is that sometimes we would have something for him for his hundred bucks. You can't do that anymore.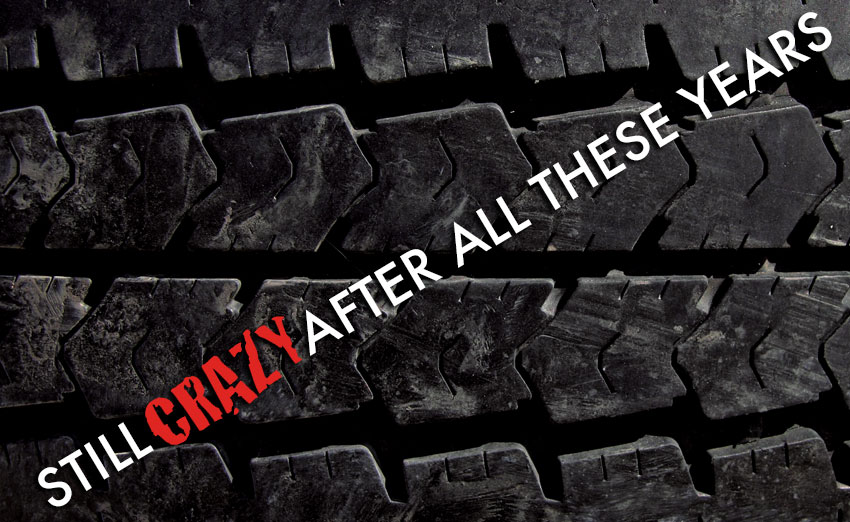 If you meet Steve you don't see the proverbial "used car guy". He isn't high pressure and he doesn't talk fast… or loud. His response to that observation: "I've always told my people- don't twist arms. Just be honest. Don't be afraid of competition, just outwork them. Do the things that we have to do to be better and to better serve our customers. Stay open later, come in earlier. Fix the cars better. Service customers after the sell better. Just outwork the competition."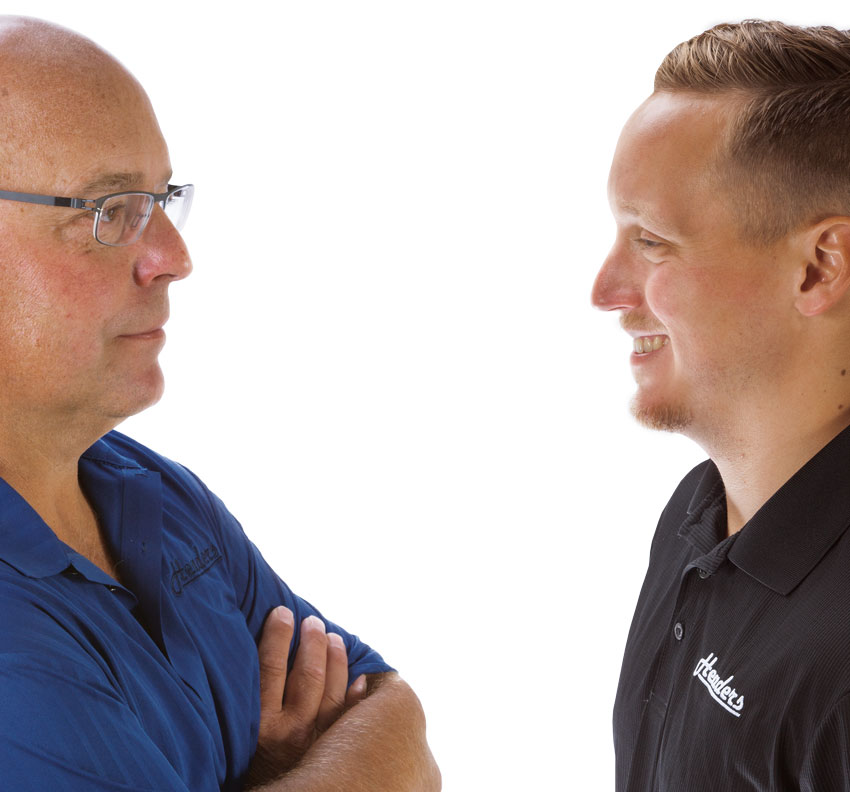 I've always cared about what people thought about me." Huddleston says he believes that "doing the right thing" can make a difference. "If a customer is unhappy, we do everything we can within reason to make that customer happy. We don't cheat people. We tell them upfront what condition the car is in. We actually encourage our customers to take a car to their mechanic to check it out before they buy it from us. We've already overviewed the car, we believe if they take it to their mechanic, two heads will be better than one. We have a simple formula for making money- make little profits per car and sell more cars, rather than making a big profit per car and selling fewer cars. We have to work a lot harder but it really does pay off."
Huddleston's ideals are well rooted and have stood sound for many years. "My dad always said, 'don't forget where you came from. Treat people right, the way you expect them to treat you.' I always remember that and I appreciate all of those that have helped me over the years. I am blessed with a lot of good friends. I'm still thankful to the big car dealers that helped me over the years. You reap what you sew according to the bible, and we live by that philosophy!"
So what does the future look like for Steve Huddleston and Header's? Steve gave us a glimpse of what we might expect to see. I brought my son Steve (Jr.) into the business in early 2013. I really feel that someday he will take the reins and make it possible for me to enjoy my later years. He (Steve Jr.) really enjoys the business and he continues to get better at it. It makes me feel fortunate that he wants to come in and take over some day." Steve expressed about his son's aspiration.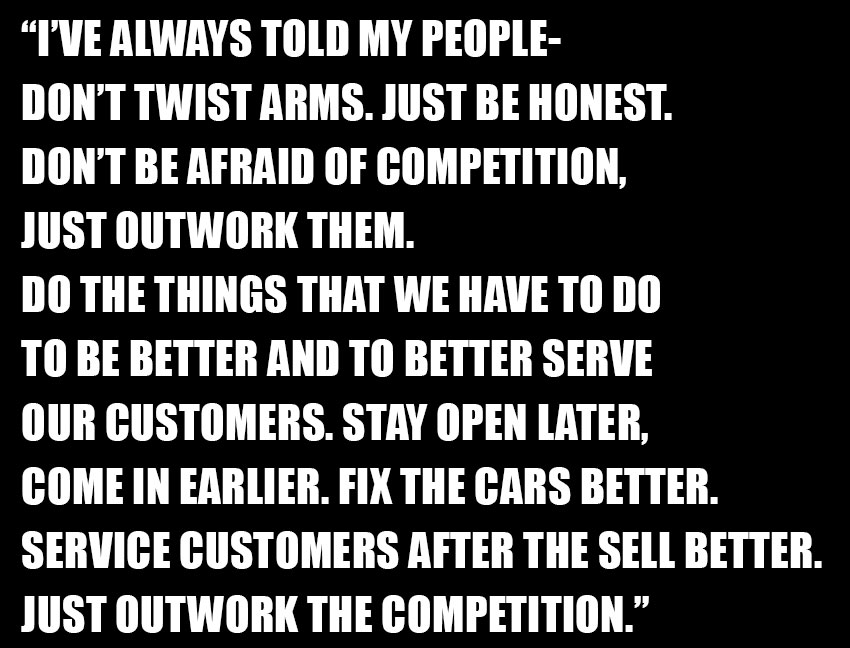 In closing Steve related his feelings about small business, "My ambition level is not what it used to be." Huddleston admitted. "If Header's is going to grow it will be through my son's ambitions. Maybe he's a little crazy too. If you have your own business you gotta be ambitious… and certainly you have to be a little bit crazy."
Albert Einstein once said, "If at first, the idea is not absurd, then there is no hope for it." Well Steve, we have good news, there's still hope for you.