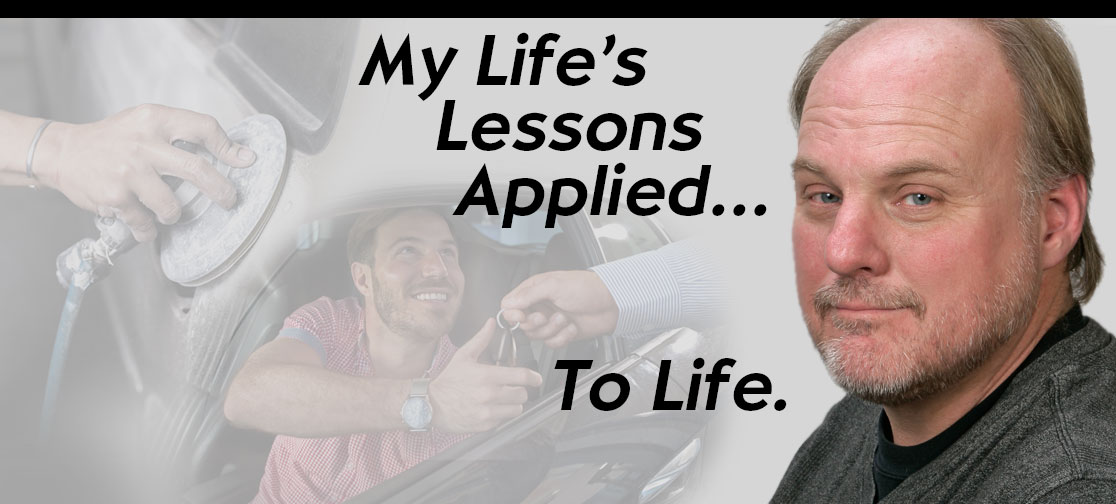 Tim Gebhardt
Gebhardt Motors
How I've Found My Niche, a Little Peace and Some Happiness, All While Selling A Few Cars
Tim Gebhardt of Gebhardt Motor Sales Has His Own Approach… And It Seems To Be Working
Tim Gebhardt is a father, a business man… an entrepreneur. When you meet him you feel a sense of calmness and you open up to him just like he does to you. With his down-to-earth demeanor and easy-going manner you can certainly understand how he could sell you a car. He could sell me a car. Tim seems to possess an entire encyclopedia of knowledge not only about the car business, but business in general. But what really sets Tim apart from most people is his attitude about people. You can tell that he genuinely cares about others.
As Tim reflects back at his childhood he says he's not really sure how he knew it, but at a very young age he knew that someday he would have his own business. Tim was in high school when he landed his first job. He found work in an auto body shop. Later the young man ventured out and went to work in another industry altogether. It was the fast food industry. Needless to say, it was at an early age that he learned about work ethic, however according to Tim he also learned about something just as important… responsibility. "Those days taught me to be responsible and accountable for my actions. The lessons that I learned from those days have helped me through my entire life." Tim says of his experiences. "Like most people, I wouldn't trade them for anything."
While still working in the food business the young Gebhardt knew that someday he would leave that industry to pursue other opportunities. "After quite some time in the fast food business I decided that I really didn't want to spend the rest of my life in that industry, certainly not forever." Tim said about his younger days. "Before too long I found myself back in the auto business." By that time Gebhardt had developed a handsome arsenal of experience and talents. "All of that experience really helped me more than you can imagine," Tim claims. "By the time I got in the auto business for myself I had learned to manage people, I had learned to sell, I was experienced in both auto service and auto body repair service; and for what it was worth I was very familiar with the food industry."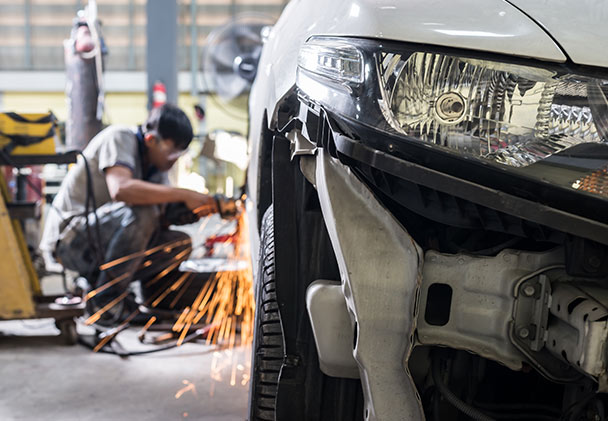 I KNEW WHAT IT TOOK TO
TAKE A CAR APART,
TO FIX IT, PUT IT BACK TOGETHER,
AND MOST IMPORTANTLY,
HOW TO SELL IT.
His journey (and his experiences) aided Tim in countless ways. For one thing it provided him with a well-rounded understanding of the auto business. "All of these experiences added up and assisted me or you might even say prepared me for owning my own store. I knew what it took to take a car apart, to fix a car, to put it back together and of course I also learned exactly what it took to sell that car. What people wanted and what they were looking for."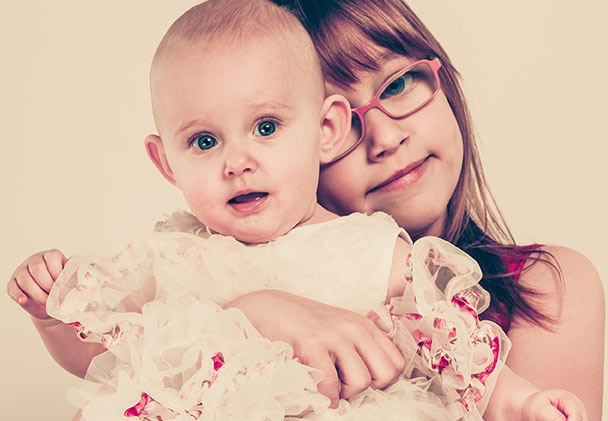 I HAD MY MIND SET ON WHAT I NEEDED TO DO AND I JUST KEPT WITH IT.
Gebhardt opened his used car dealership in Osceola in 1994 (Gebhardt Motor Sales). "I'm here to stay" says Tim today, "I'm not one of those guys that like to bounce all over so after opening up here in Osceola I just stayed here." Gebhardt makes his point loud and clear. He says he found his home years ago and he intends to remain there. "It's been nearly 25 years since I found the building that we're in right now. At that time it was much smaller, only half of the two unit building was available. I rented it and before too long hung out my shingle." Tim recalled some of his challenges at the time. "I was raising two daughters, one seven years old and the other only two years old. At the same time I was putting my wife through college. It was tough, but I had my mind set on what I needed to do and I just kept with it."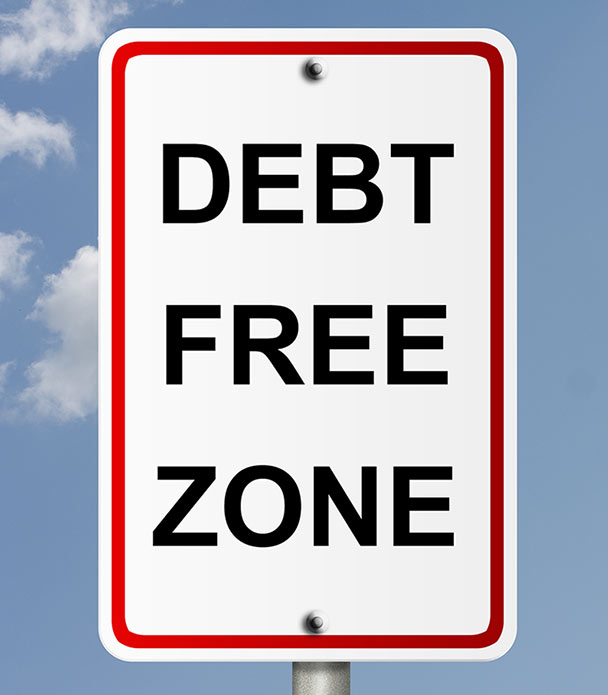 I REFUSED TO BORROW MONEY
BECAUSE I DIDN'T WANT TO GO INTO DEBT.
INSTEAD, I JUST SOLD MORE CARS.
Tim claims he never borrowed any money during that time, or at any time, for that matter. "Back then I was paying for my wife's college fees as well as all of the other overhead at home, plus I was paying for any cars that I purchased and it was all out of my pocket, you know, from the money I was making selling cars. Man, I had to generate a lot of money to pay for all of that. I had no other option except to borrow money and that wasn't going to happen. The fact is, I refused to borrow money because I didn't want to go into debt. Instead, I just sold more cars. I knew that's what I needed to do to keep the money moving and keep my head above water. I really feel that that was part of my success. It's what helped me get to where I'm at now."
Today some things are a little different, while others remain the same for Tim. He has done well over the years with the niche that he has carved. He still pays cash for what he buys but his dealership has changed somewhat. The vast majority of the vehicles that Gebhardt Motor's sells are under $5,000 and most of them include a warranty, which according to Tim makes his customers feel warm and fuzzy. "Obviously when you do things like that your customers appreciate you just that much more." Tim says of his buyers, "My main target audience is blue collar and beginner drivers. If I look at where they come from I would say the majority of them live relatively close to the Osceola, Mishawaka and Elkhart area. However, our reach goes well beyond that. In fact, I have had people come as far as 300 miles to get a vehicle from us."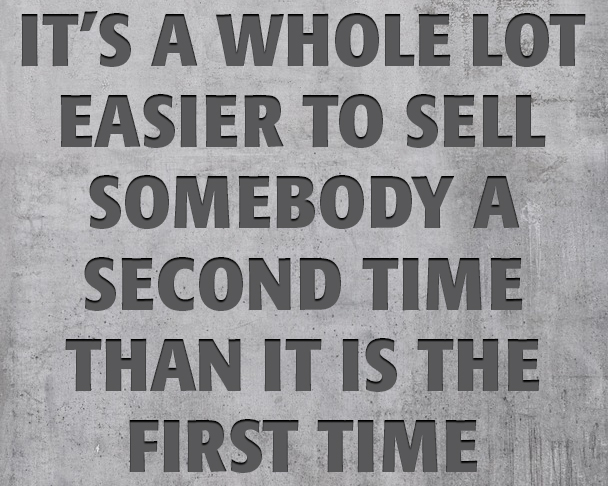 According to Gebhardt, the dealership sells 250 to 300 cars every year. What makes that stat interesting is, most of his customers pay him cash. "We don't do any 'buy here, pay here' deals." He claims he does help arrange some financing but that's not common. "The fact is, by the time my customer's car drives off my lot, it's already paid for."
As far as competitive advantages he says he feels it's pretty simple. "It comes down to selling a quality vehicle at a very fair or competitive price." While Gebhardt agrees that this philosophy is not totally unique, he says that he goes the extra mile, and that extra mile has helped him attract his fair share of return customers. "We take a lot of these cars back on trade down the road, so we have our own built in, revolving customer base. It's a whole lot easier to sell somebody a second time than it is the first time, because they trust you. If one of our previous customers is looking at another car on our lot and we tell them it's a good car, they believe us… because they trust us. It's a whole lot easier to sell somebody a second time than it is the first time, because they trust you."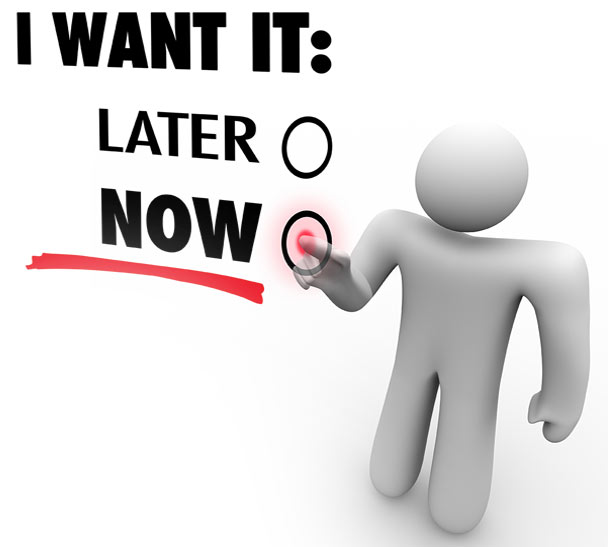 THEY WANT EVERYTHING NOW
AND THEY DON'T WANT TO PUT ANY EFFORT INTO GETTING IT
Tim noted that the industry has experienced substantial changes over the years, especially more recently. But according to him the change is less about restrictions and technology and more about the attitudes of the buyers. "This younger generation doesn't know how to get credit, they don't know how to negotiate, and they just don't know how to communicate. They all seem to be in a huge hurry. They just want to drive out in 10 minutes instead of taking the time to do their due diligence. They want what they want right now with no regard for what they can afford." Tim was noticeably frustrated with the buyers he described, "We try to show them how they can develop their credit in a year or so, but they're just not interested. They want everything now and they don't want to put any effort into getting it. That's probably the biggest change I've seen in the business and it has become a real challenge for us. You know, change is difficult for people anyway, but this is a hard one to even relate to.
As far as what's in store for the future, Gebhardt claims his company will settle in. "When it comes to moving ahead and technology and other things like that, we will absolutely adapt and make some changes in response to what's going on. I'm thinking about having a website done, we might start offering more bank financing, doing some of the different things that it takes to keep up. If we want to stay in business we have to change and adapt, it's that simple."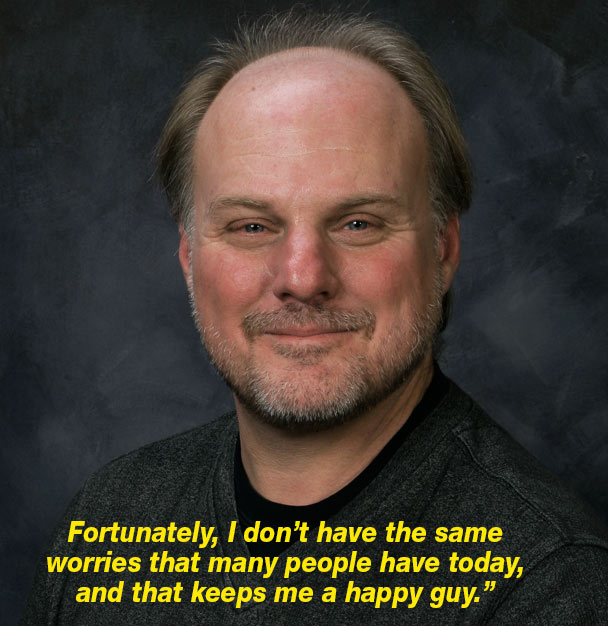 Tim brought our conversation full-circle as he discussed the things in the car business that kept him coming back. "This business has been a lot of fun in a lot of ways for me. We have made a lot of friends by being here and at the same time I have been able to spend some good time with my family by working for myself. I can walk away for a little while if I need to. I couldn't do that when I worked for somebody else. That's a huge blessing for me and for my family. I want to live a good, peaceful life, enjoy my family and the things that I like. For me, making money is more about security than about keeping up with the Joneses. I don't want to worry about not being able to feed my kids, having someone take my home or my business. I like the peace that comes with controlling my own destiny."
"Fortunately, I don't have the same worries that many people have today, and that keeps me a happy guy."