Wayne Bontrager
Meadowlark Used Cars
When it comes to used car guys Wayne Bontrager
of Meadowlark Used Cars in Goshen, Indiana
is as reserved as they get. But if you want to get Wayne going
you just need to find his hot buttons.
Wayne Bontrager is a man of few words. At 68 years of age he certainly is not a complicated man, reserving comments on many issues that might normally be controversial with others. He doesn't talk much about politics, doesn't have an opinion on the social issues with kids in this day and age and doesn't have much to say about competition or even his industry today' other than he truly appreciates dealing with customers and making them happy. However, if you want to get Wayne's juices bubbling, there are three subjects he gets genuinely passionate about; his granddaughters, Notre Dame Women's Basketball and camping.
Bontrager started his business, Meadowlark Motors in Goshen, Indiana, in December of 1985. After more than 30 years he insists, "I love my job". He is extremely independent from the aspect that he runs his operation all by himself. He has no employees so I guess you could say he is the man. He's the guy that purchases the vehicles from auction, he's the only sales guy on the lot; he's even his own mechanic. "I'm here all by myself." Wayne says proudly, "I love the people. I love selling; I love helping my customers; and even working on the cars myself. It helps me control most everything that happens at Meadowlark. Plus I honestly love working with the customers myself.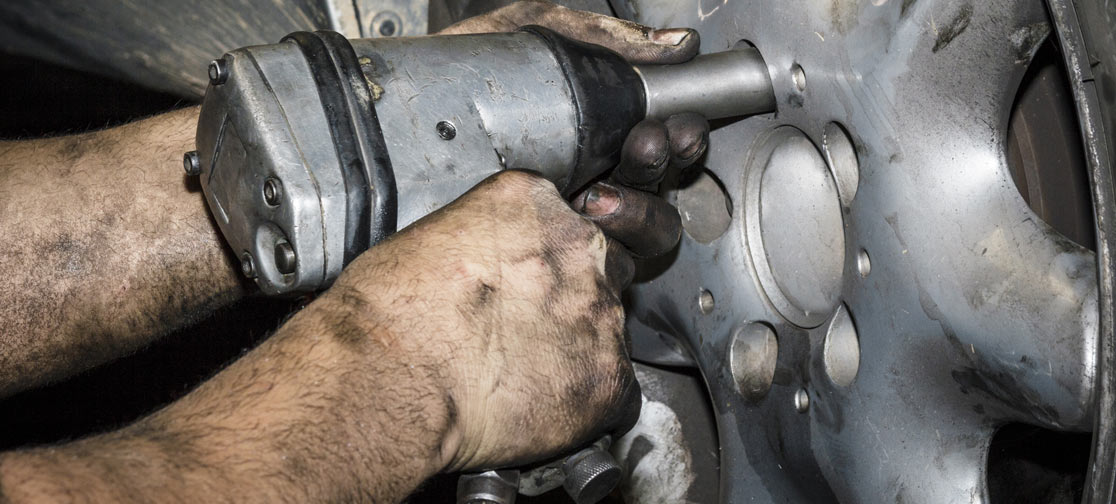 "I'm here 12, 13 hours a day." Wayne said referring to his independence. "You'll find me here anytime, day or night, changing oil, changing tires, fixing brakes…
just making the cars I sell better and safer for my customers. That really helps me keep my prices down." He claims that approach helps keep him in the game.
"I would have to raise my prices way up if I start farming out all of those services or paying other people to do them for me. My independence actually
helps me be competitive, which all in all makes me successful."
"You'll find me here anytime, day or night,
changing oil, changing tires, fixing brakes…
just making the cars I sell better and safer
for my customers.
That really helps me keep my prices down."
Wayne claims one of his other competitive edges is the fact that his customers are happy and that has kept them coming back. "I take pride in getting lots of repeat customers. It's easy to do if you are the guy taking care of them." Wayne illustrated this with a story of one of his customers. "A young, teenage guy comes in and buys a car from me about 25 years ago. Twenty years later he walks in and reminds me of his previous purchase and tells me he wants to buy cars for each of his twin teenage, daughters, which he did. Five years later he comes back and buys his youngest daughter a car. That kind of repeat business makes me very happy. It's just too bad he didn't have twins both times."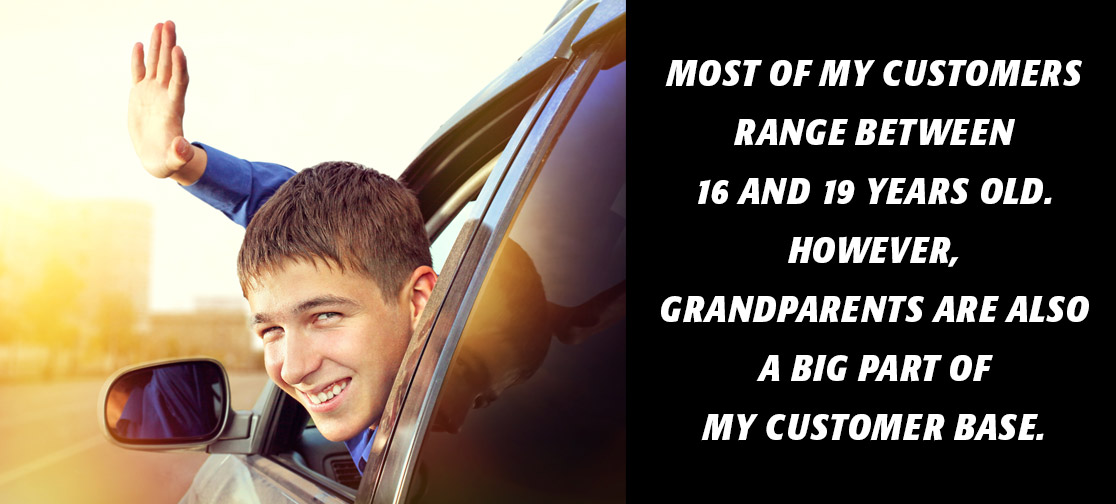 Wayne certainly has story after story of customers returning. "Thirty-one years ago a guy pulls into my place and buys himself a car. Five years later he comes back and ends up buying another. Five years after that he comes in again, this time with his son. As he points to the young man he says- hey, remember this guy? He's my son and
was in here when he was a little tike… now he's here to buy a car." This repeat customer base seems to keep Wayne motivated or at the very least keep him interested
in the business.
Wayne insists that he hasn't experienced substantial changes in the industry. "For me it's still the same. I have the same type of clientele. He explained, "Most of my cars are priced between $2,995 and $5,995. Most of my customers range between 16 and 19 years old. However, grandparents are also a big part of my customer base. They come here to buy a car for their grandkids. They know that they're going to be treated right and they know that their grandkids are going to be safe in any car I sell them… and they know I stand behind every car I sell."
To his point Wayne insists that every car in his lot has new tires. He puts new brakes, pads and rotors on each car and changes the oil and filter. Wayne insists, "Every car I sell is winterized and in great condition or I won't sell it."
While Mr. Bontrager wasn't interested in discussing how he actually got into the business he stated that he began getting his inventory from the Greater Mishawaka Auto Auction. "That place is such a huge part of my success. It's like a part of my brain… my body. Wayne stated emphatically about GMAA, "I go there every week. I love that auction, I love the people there. From their auctioneers to their support staff, they're terrific people."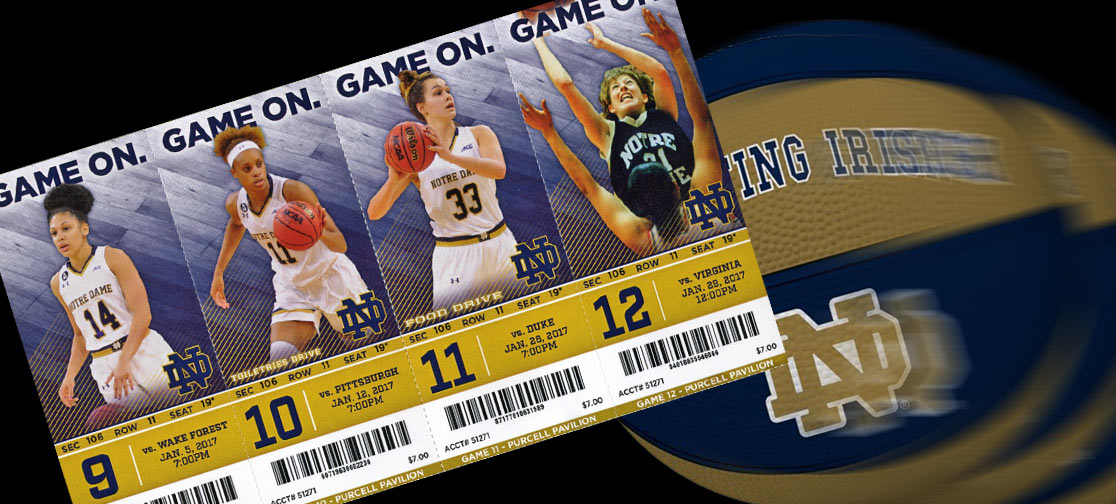 So what type of career might Wayne Bontrager have pursued if not auto sales? "I would have probably gotten into real estate because again it's a field where you can really enjoy helping people. I could have done that in real estate just like the car business. But there is no way I would change today because I enjoy what I do so much. I'll be doing it for at least another 20 years, if not longer," Wayne said as he laughed.
So what does a, typically quiet, gentle guy see in women's basketball? Well my wife and I just kinda got hooked on it. We have become big fans of the Notre Dame Women's Basketball team. We get season tickets each year." Wayne explained why he believes this is such a passion for him. "First, I love a winning team as well as a winning attitude and Muffet (McGraw) certainly has both. I also really appreciate her positive attitude. I'm not sure of exactly what it is but the players treat her like she's their mother. I love (very emphasized) her and the way she coaches her kids. She is a terrific role model for the girls." He continued, "Muffet doesn't scold them, she doesn't scream at em, yet she still gets excellent results. You can feel her adrenaline when she's on the floor. I really appreciate the way she works with people."
Wayne drew comparisons between his philosophies and McGraw's. "There seems to be some similarities between what Muffet does on the court and what I'm doing. Mostly, just like me, her job is to keep people happy. She has to keep the girls happy, she has to keep the fans happy; and she has to keep her boss happy. She comes out waving at everybody, she's all excited and she gets them all jazzed up before the game. I really like the way she handles herself. Even her husband gets involved… he's a great PR guy. It helps her cause to have him involved with the crowd. All of those things are vital in winning."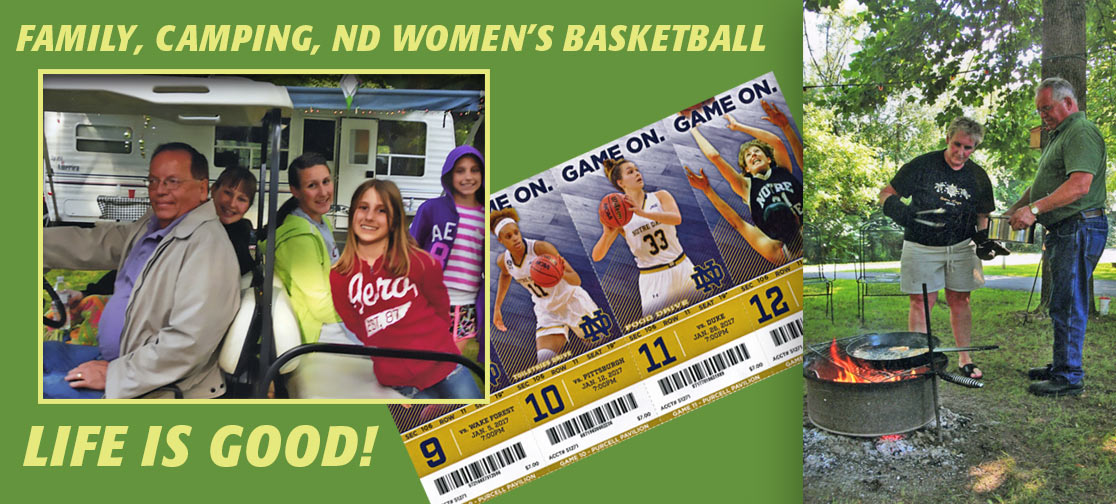 Another of Bontrager's passions happens to be camping. While camping may be more characteristic of his quiet, layback persona; just talking about the subject gets Wayne's attention quickly. Both he and his wife Wanda could be considered camping enthusiasts. "We got four granddaughters." Wayne begins excitedly. When the two oldest were very little they somehow got an idea from a television commercial that had a family camping in an RV. Well before we realized what they were up to they made a pretend RV in our basement complete with a fake campfire. I was so moved by their excitement that I went out and bought an RV and locked down a spot up at Twin Mills Campgrounds.
Within a week we were camping."
According to Bontrager since that first expedition they've become weekend residents ever since. "We take all four granddaughters up there, our family, our friends
and just have a great, great time. It's a place for me to relax and escape from the day to day, and it really bonded Wanda and I with the girls. We will continue that tradition
for as long as we can."
When asked to share other things that people might be interested in finding out about himself, Bontrager answered with this. "Although I really enjoy people, I'm really not an outspoken person at all. I'm kind of introverted. I'm not big on telling people about myself. In fact, this is really difficult talking to you about me. I don't tell people a lot of things about myself."
I'll talk about Notre Dame Women's basketball,
I'll talk about camping and
I'll gladly talk to you about
my granddaughters…
but I don't really like talking a bout me.
Well, Wayne Bontrager is quite a character when it comes to the used auto industry; quiet, reserved, respectful and not in the least pretentious.
Maybe it's those qualities that have kept him in the game.